The US economy appears to be stuck at around 2% GDP growth, much less than the 3.5% it has averaged between World War II and the Great Recession. One reason is that productivity growth – that is, output per worker — is barely rising. Why is the American economy apparently not as productive as it used to be? Are we, despite tech giants such as Apple and Google, somehow less innovative than in the past? If so, why are we so worried about robots taking our jobs?
To help us answer those questions and others, I'm delighted to have as my guest today Bret Swanson, an AEI visiting fellow and president of Entropy Economics, a strategic research firm specializing in technology, innovation, and the global economy. Bret is the co-author of the recent report, "The Coming Productivity Boom," and he joins us today to discuss why he thinks much higher productivity growth is just around the corner.
More
Please Support Our Sponsor!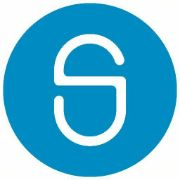 Protect your home the smart way WITHOUT the expensive long-term contracts using SimpliSafe. Visit
SimpliSafe.com/ricochet
.