Yuval Levin answers that question and others. He is the editor of National Affairs and the author of "The Great Debate: Edmund Burke, Thomas Paine, and the Birth of Right and Left."
With Jay, he talks about those terms, "Right" and "Left." He talks about how he himself became a conservative. About the teachers who influenced him. He talks taxes, health care, etc. Jay asks him about his favorite Founders. And favorite presidents. Also about his pastimes.
More
Please Support Our Sponsor!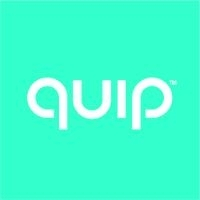 Quip is the NEW electric toothbrush that packs just the right amount of vibrations into an ultra slim design with guiding pulses to simplify better brushing - at a fraction of the cost of bulkier brushes. Quip starts at just $25 and right now, you can go to getquip.com/ricochet to get your first refill pack FREE with a QUIP electric toothbrush.