There are few things Jay likes to do more in life than talk with Rob Long, and he got to do it on last week's National Review cruise. Sitting in a lounge, Jay asks Rob about books, music, TV, standup, food … They talk about Groucho, the Stooges, Gleason, Pryor, Johnny, Letterman, "Cheers," "The Simpsons," "All in the Family" … Pork chops, ham, pig's feet … Jay could not have had a better time, and you might agree with him. Enjoy an hour with this unique American – a Ricochet eminence – Rob Long.
More
Please Support Our Sponsor!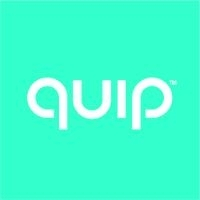 Quip is the NEW electric toothbrush that packs just the right amount of vibrations into an ultra slim design with guiding pulses to simplify better brushing - at a fraction of the cost of bulkier brushes. Quip starts at just $25 and right now, you can go to getquip.com/ricochet to get your first refill pack FREE with a QUIP electric toothbrush.