Sponsored by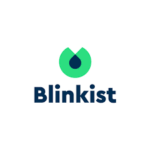 Blinkist
,
Texture
,
Zip Recruiter
"It's time for the Ricochet Poooodcaaaast!" If only we had Vin Scully to announce that the epic way he did earlier this week at Game 2 of The World Series.  But this podcast ain't too shabby either: leading off we've got the great Mollie Hemingway on that whole dossier controversy and batting cleanup, it's power-hitter Pat Sajak on the greatest game, this series, and why baseball will always be the America's pastime. Batter up!
Music from this week's podcast: My Blue Heaven by Fats Domino
More
Please Support Our Sponsors!
Go to Blinkist.com/ricochet right now to start your free trial or get three months off your yearly plan when you join today.
Texture allows you to Breeze through hundreds of your favorite magazines, including back issues, and pick the articles that interest you the most. Get a FREE trial right now when you go to Texture.com/RICOCHET.