Mu Sochua was born in 1954. She left Cambodia when she was 18, three years before the Khmer Rouge came to power. Most of her family was wiped out. She returned and took up a political career. She served in the government but later turned to the opposition. She is now in exile. Monovithya Kem is the daughter of the opposition leader, Kem Sokha – who is now in prison. Like Mu Sochua, the leader's daughter is now in exile. Jay Nordlinger talked with them both at the Oslo Freedom Forum. Of great interest.
More
Please Support Our Sponsor!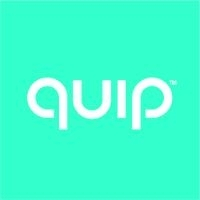 Quip is the NEW electric toothbrush that packs just the right amount of vibrations into an ultra slim design with guiding pulses to simplify better brushing - at a fraction of the cost of bulkier brushes. Quip starts at just $25 and right now, you can go to getquip.com/ricochet to get your first refill pack FREE with a QUIP electric toothbrush.