Today, we're taking about President Trump's new proposal on his signature issue: immigration reform. In January, Trump put forward a surprising new immigration plan, which would some expected things, like build a wall. But it would also provide a path to citizenship for nearly 2 million children brought here illegally by their parents: the so-called DACA children. It would eliminate the phenomenon of "anchor babies"—children born here to gain citizenship for their parents—and replace family-based chain migration with a merit-based system focused on economic skills.
The plan has been denounced by some on the left and the right, but it has also been praised in some unexpected quarters. Who's right? To help us answer these questions, we turn to the most influential immigration scholar in America, Mark Krikorian of the Center for Immigration Studies.
More
Please Support Our Sponsor!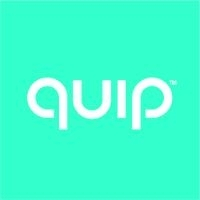 Quip is the NEW electric toothbrush that packs just the right amount of vibrations into an ultra slim design with guiding pulses to simplify better brushing - at a fraction of the cost of bulkier brushes. Quip starts at just $25 and right now, you can go to getquip.com/ricochet to get your first refill pack FREE with a QUIP electric toothbrush.