Looking at Silicon Valley today, you might think the US is poised for a technological explosion. That's certainly animating many of the fears of mass joblessness once artificial intelligence arrives in the workplace, and why many people are beginning to advocate a universal basic income. But my guest today says these techno-optimists have far too rosy of an outlook.
Fredrik Erixon is an economist and the director of the European Centre for International Political Economy, a think tank based in Brussels. He's also the co-author of the recent book "The Innovation Illusion: How So Little is Created by So Many Working So Hard." He joins me to discuss why productivity growth has been so lackluster, why he thinks returning to the glory days of dynamism will be so difficult, and how policymakers should deal with this.
More
Please Support Our Sponsor!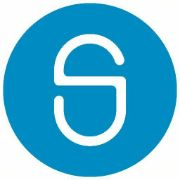 Protect your home the smart way WITHOUT the expensive long-term contracts using SimpliSafe. Visit
SimpliSafe.com/ricochet
.