When we think about our collective economic future, is it dismal or dazzling? Or a bit of both? Chris Kutarna and Ian Goldin argue that we stand on the precipice of transformational change, the likes of which we have not seen since the Renaissance and the Age of Discovery, so once in every 500 years. We discussed this and all the paradigm-breaking implications for politics, technology, and the human experience.
Chris Kutarna is a Fellow at the Oxford Martin School. He earned a doctorate in politics from the University of Oxford. One time a consultant with BCG, he is a two-time Governor General's Medallist, a Sauvé Fellow and Commonwealth Scholar. His new book isAge of Discovery, written with Ian Goldin, who is the Oxford University Professor of Globalisation and Development and a Senior Fellow at the Oxford Martin School, and a Professorial Fellow at Oxford's Balliol College.
More
Please Support Our Sponsor!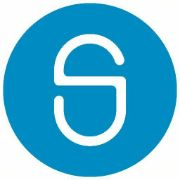 Protect your home the smart way WITHOUT the expensive long-term contracts using SimpliSafe. Visit
SimpliSafe.com/ricochet
.