Summer's here and that means vacations and that means….guest hosts! Today, Peter Robinson teams up with our podcasting colleagues at The Weekly Standard, Steve Hayes and Fred Barnes. They talk about Georgia's 6th district race, and of course the new health care bill now in front of the Senate. On the topic, we call on the most knowledgeable person we know on health care law, Avik Roy. Also, Trump vs. Comey and the not so special special counsel.
Music from this week's podcast: Complicated Avril Lavigne
More
Please Support Our Sponsors!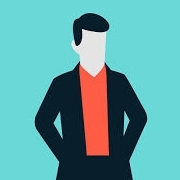 Bombfell is an online personal styling service for men that helps find the right clothes for you. You only pay for what you keep, and there is no charge to send returns back. For $25 off your first purchase, visit bombfell.com/ricochet.
Texture allows you to Breeze through hundreds of your favorite magazines, including back issues, and pick the articles that interest you the most. Get a FREE trial right now when you go to Texture.com/RICOCHET.