Jim Geraghty of National Review and Greg Corombos of Radio America are grateful to see Chicago Police Superintendent Eddie Johnson rebuke Jussie Smollett for perpetrating a hate crime hoax and damaging the reputation of the city. Johnson also blasted the media for ignoring serious issues while providing wall to wall coverage of Smollett. They're also horrified by reports of a active duty military officer who plotted to kill many people with bombings, shootings, and outbreaks of disease. And they correct MSNBC hosts Katy Tur and Ari Melber for claiming that George Washington was a "native son of New York".
More
Please Support Our Sponsor!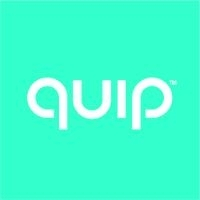 Quip is the NEW electric toothbrush that packs just the right amount of vibrations into an ultra slim design with guiding pulses to simplify better brushing - at a fraction of the cost of bulkier brushes. Quip starts at just $25 and right now, you can go to getquip.com/ricochet to get your first refill pack FREE with a QUIP electric toothbrush.