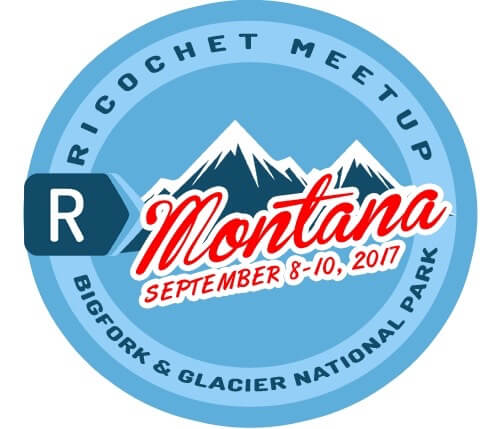 One more picture I forgot to post yesterday, taken Thursday afternoon outside the Smokejumpers Museum.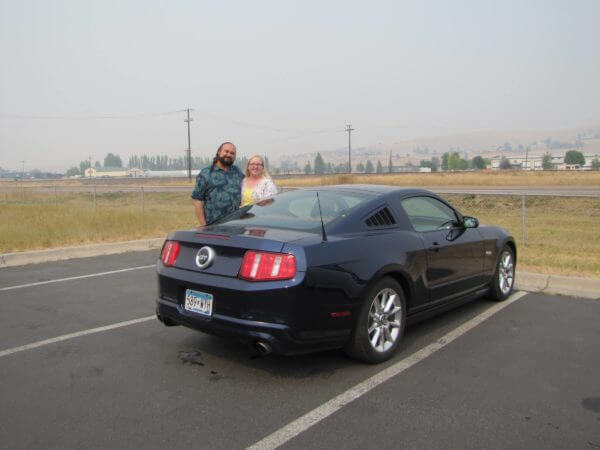 Thursday night, we hung out at the house, and Randy went to fetch MLH, really late (sorry I boo-booed on this the first time).
Friday, the first planned activity was lunch at Rosa's Pizza. We filled up the second floor of the restaurant, and had great pizza. I don't think the owners knew what hit them! More people had come in on Thursday, and it was a big group.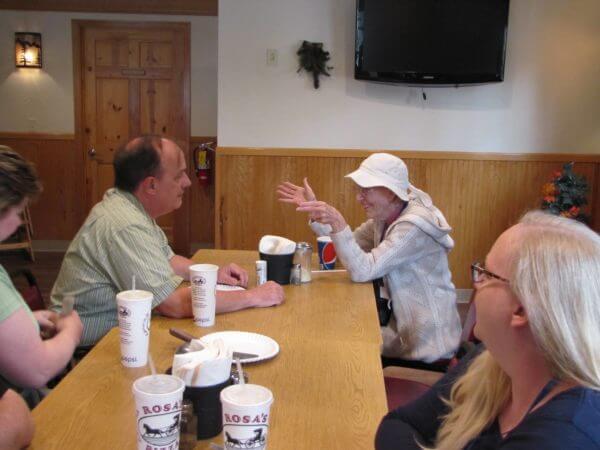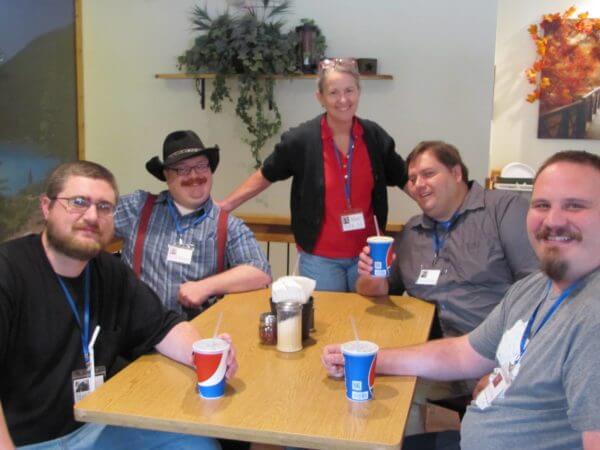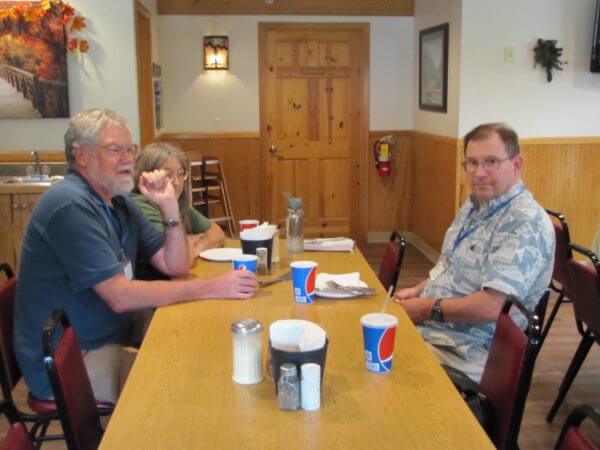 Next on Friday's agenda, we all walked the half block down the street to the Whistling Andy Distillery, and some people had a drink at the bar before the tour by the owner. Great fun, and interesting too.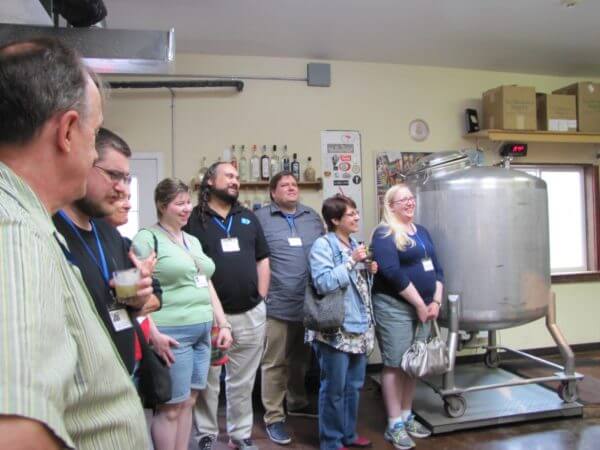 I may have some things out of order here, but we did spend a lot of time out on the deck at the house. I couldn't believe it, when @rickpoach arrived, he had cigars, and invited people outside to have a smoke! As if there wasn't enough smoke already! Rudert and at least one other person did take him up on his offer.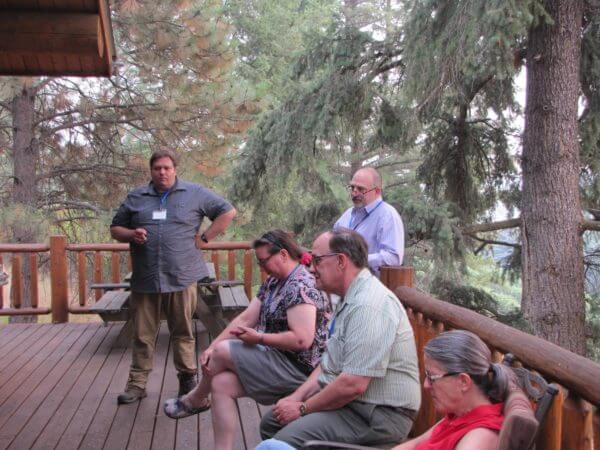 Friday night, we all trooped out to downtown Bigfork, and had a nice dinner at Grill459 restaurant. More new people showed up!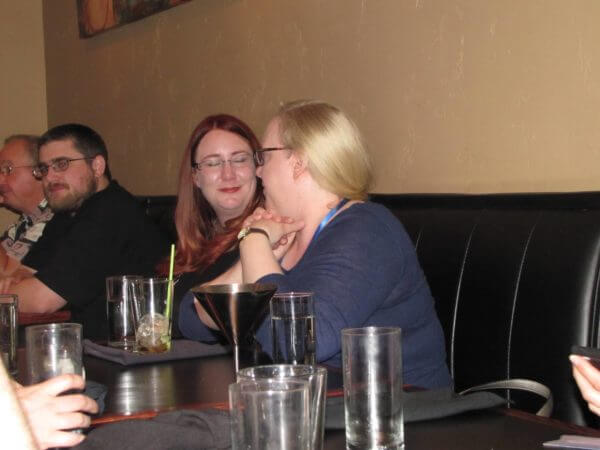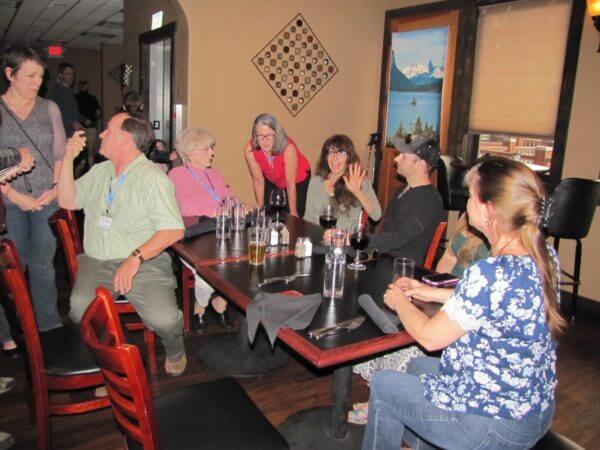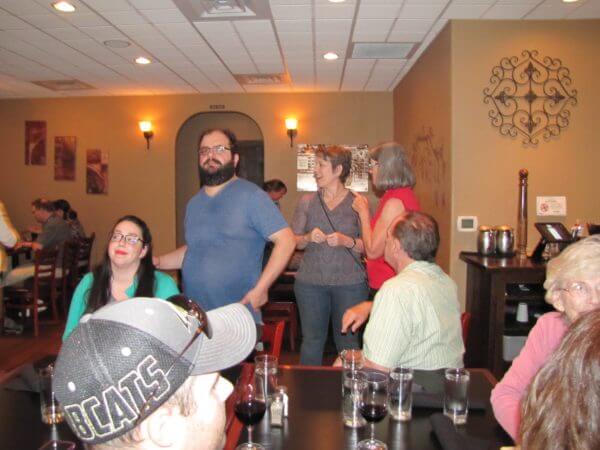 After dinner, we all made it back to the cabin for after-dinner drinks, games, and the usual great Ricochet conversation. And guess who showed up? The Ricochet Member formerly known as RyanM, his lovely wife, Heather, and their two adorable kids, Finley and Kieran.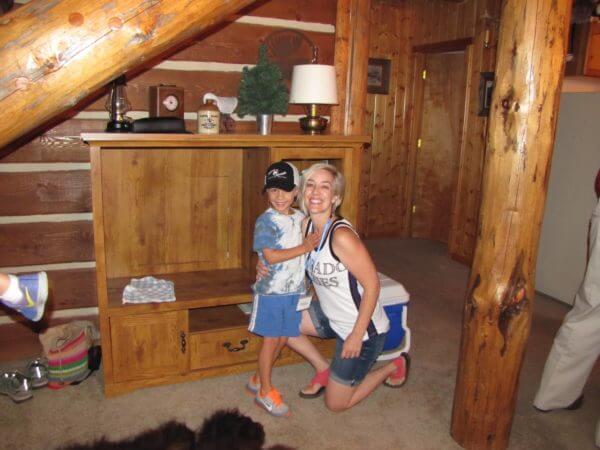 Stay tuned for Part Three.