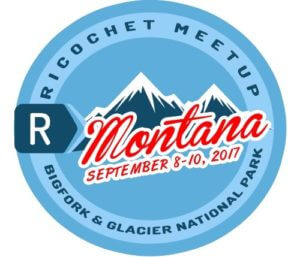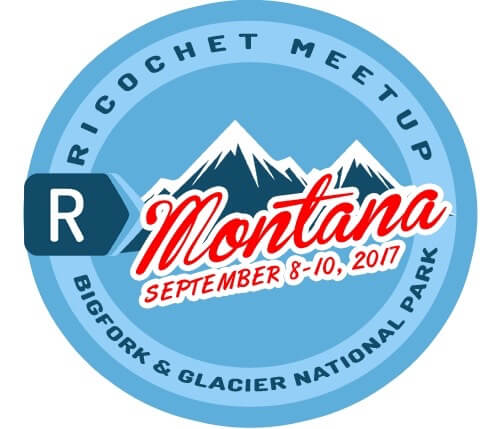 Yep, when you go through close to a week of the air choked with smoke, you long for even a glimpse of the sky.
Saturday was "hang-out" day, since most outdoor activities were curtailed due to the smoke. In the late morning, a small group of us took a walk over to Kehoe's Agate Shop, about a half-mile from the cabin. We had to pass their sign every single time we went anywhere, and it was about time to pay them a visit. The road took us up a hill by a golf course. It seemed to us that the air was getting clearer, but we couldn't be sure. The agate shop was fun to poke around, and that was the only shopping I got to do for the entire trip. I laughed out loud when I saw this sign on the way back to the cabin.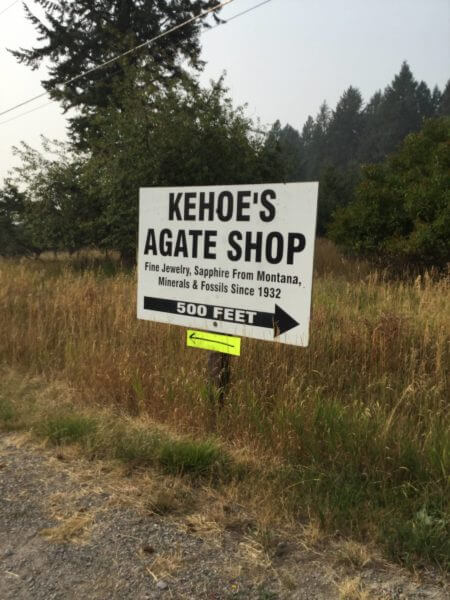 Saturday afternoon was the big recording session, for those of us who had parts in the podcast. When we got back from our walk, we saw some of the stars taking a break on the balcony off the upstairs "recording studio."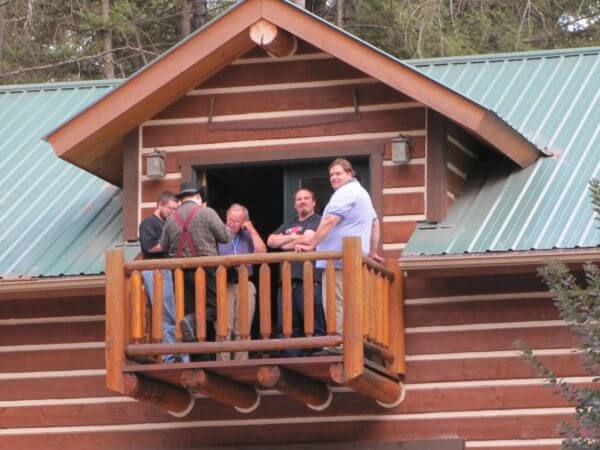 And then … and then … I looked up, and what did I see? The sky!!! For the first time in nearly a week, the sky made its appearance!! This is the big house up the hill behind our cabin.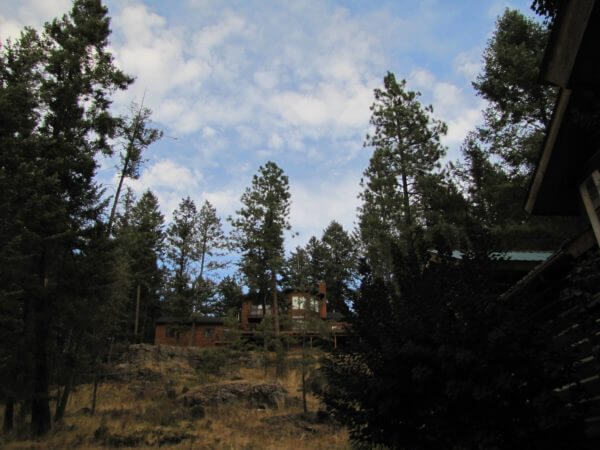 I just had to capture Sarah Weivoda's "Orange Lunch" Saturday afternoon. While we were at the house, it was pretty much scrounge your own breakfast and lunch.
In between recording sessions, breaks on the deck, and munchies, we house-dwellers and friends played cards and just relaxed.
We managed to put the recording to bed late Saturday afternoon. Dinner Saturday was at the Bigfork Inn in "downtown" Bigfork. We Ricochet members really know how to eat and drink!
Sunday was the really big day. We at the house got some work done. See how hard @tg is working, with her three separate devices?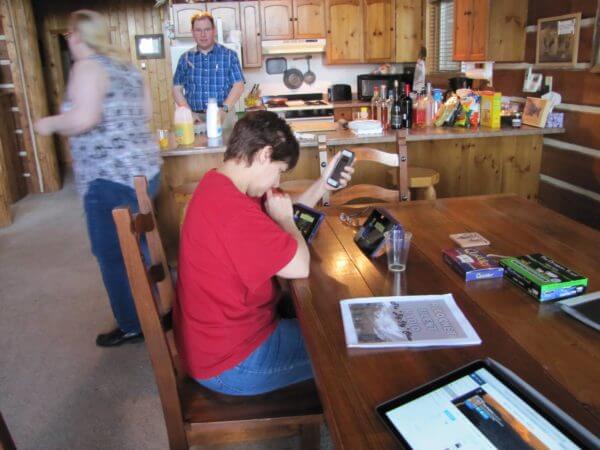 Since the skies had cleared a bit, @mlh followed through with her plans to rent a sailboat and go sailing on Flathead Lake. She took out two groups of sailors. Our Intrepid Sailor @kayofmt went with the first group. @raykujawa, @tg, and I went on the second outing. It was awesome! The wind was brisk, and Ray demonstrated his knowledge of sailing. @tg and I were happy observers.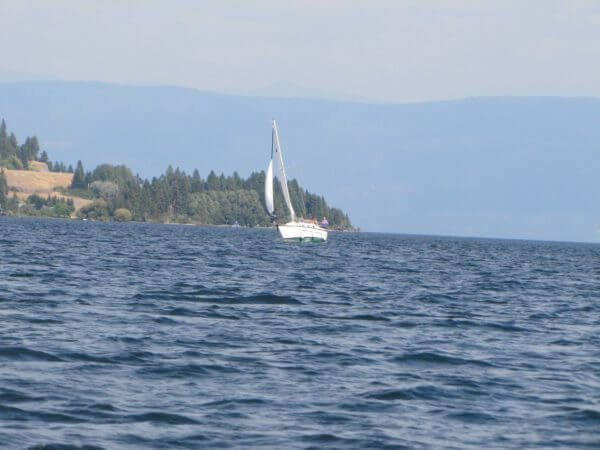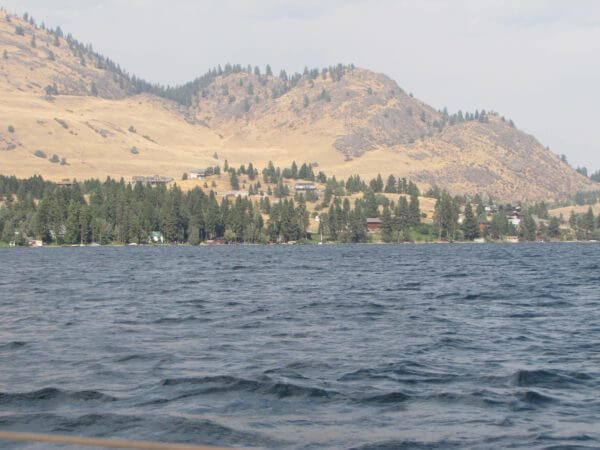 Sunday night's dinner was at Marina Cay Resort. Everyone was as dressed-up as they get, and a nice meal was had by all.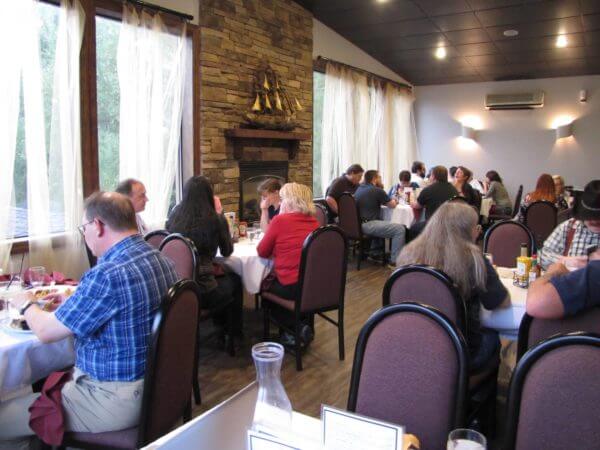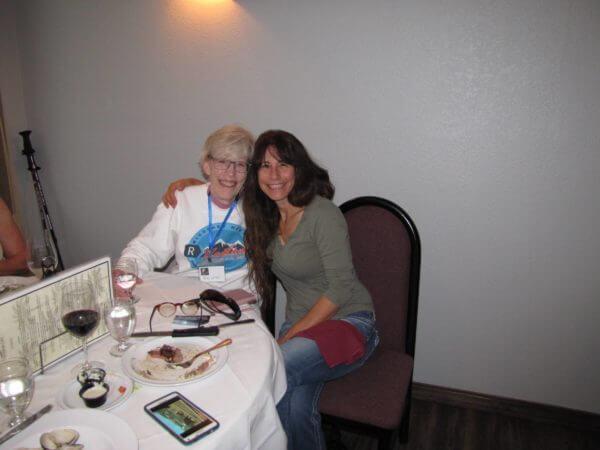 Kay and Kaylett. Aren't they adorable? Great ladies!
After dinner, it was time for the Really Big Shew. We all trooped downstairs, and the A-V team set up for a Live Flyover Country Podcast, Starring "The Wives."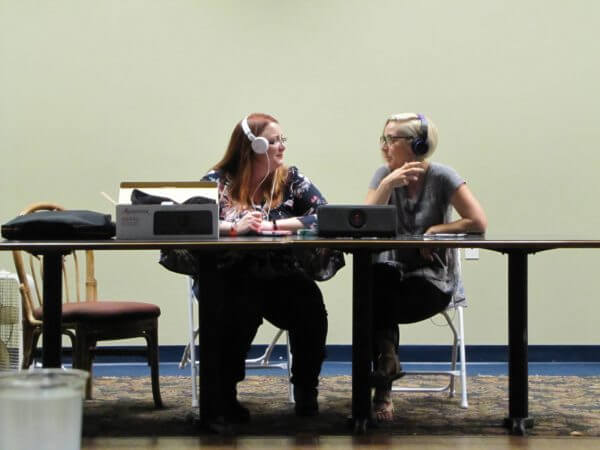 They were absolutely hilarious. And we got to hear the first half of the Ricochet Silent Radio production that we had recorded on Saturday. We were left wondering, Who Killed Invisible Television, since we only heard the first half!
After this, everyone went back to The Cabin, and had snacks and drinks, played cards, and just indulged in some adult high-jinks.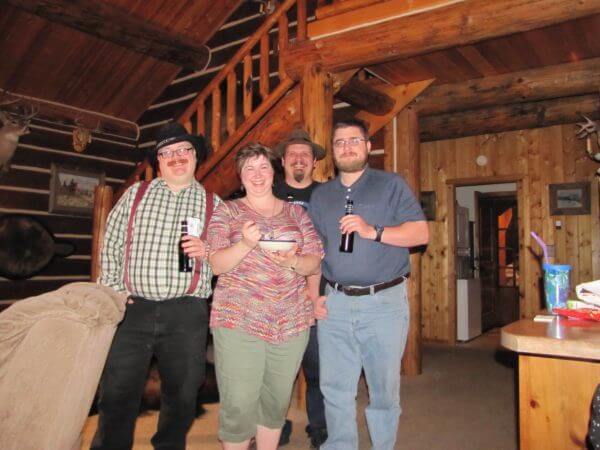 That's Katie Koppelman and the new group "The Rhodys." Mr. Balzer was made an honorary Rhody for the occasion.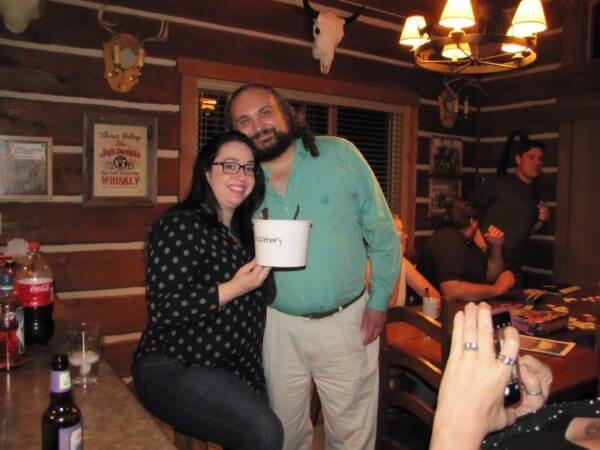 Well, all good things must come to an end. Everyone reluctantly bid adieu very early Monday morning. Everyone who went to Montana had a terrific time, met scads of new members and spouses, drank some good booze and wine, ate everything known to man "huckleberry" (including ice cream and liqueur), and inhaled more wood smoke than is healthy.
My final contribution is a street sign I noticed on our way into town on Wednesday. I made Ray stop so I could take its picture. A fitting end to a fabulous weekend meet up.