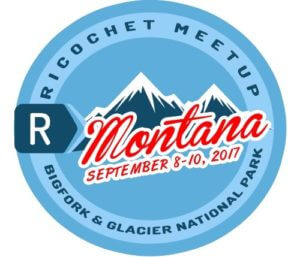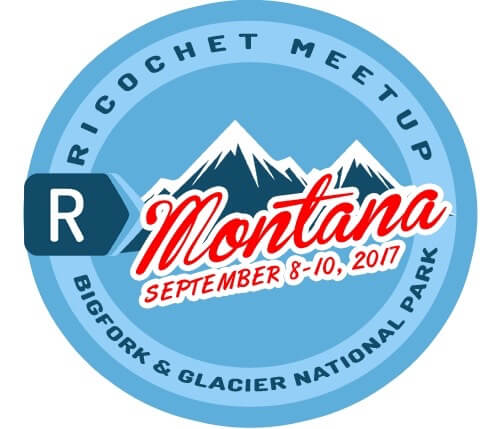 Author's Note: Owing to the difficulty I have in uploading multiple images to Ricochet, this meet up report will be in two or three parts.
The trip from Everett, Washington to Bigfork, Montana did not have an auspicious start. When we opened the garage door to start loading the car, we found ash on Ray's car, and our suburban neighborhood smelling of wood smoke. This situation prevailed all the way from home to destination, I kid you not. Highway 2 over Stevens Pass was shrouded in smoke from Eastern Washington wildfires, and all of Eastern Washington, Northern Idaho, and Western Montana were the same. The first picture I took was at a rest area off the highway near East Wenatchee, on the east bank of the Columbia River.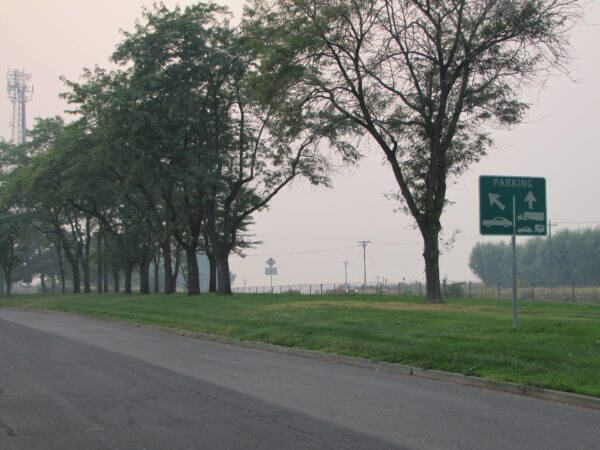 We stayed Tuesday night at a Hampton Inn in Spokane Valley, and the room was fine, but the hallways stank of smoke. Here's what I saw from the car window on Wednesday in Idaho and Montana. Lake Coeur D'Alene was blanketed in smoke, and we couldn't even see the lake!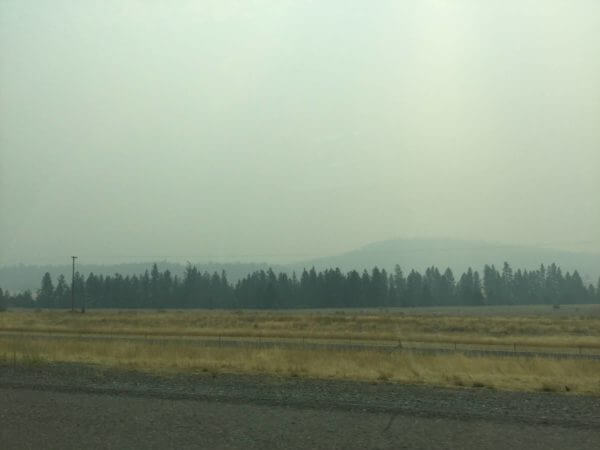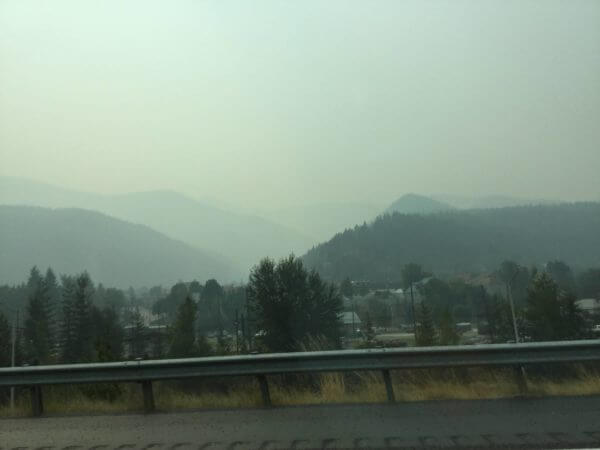 We finally reached the Cabin in Bigfork, and this was the view from the back deck. There actually are mountains and a lake out there.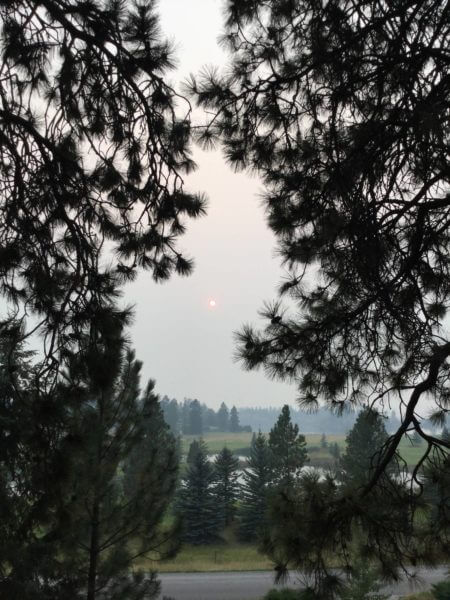 See the sun up there? The camera simply can't capture the orange color of the sun through the smoke. Since the view outside was so awful, we went inside. When we arrived, only @randyweivoda and his lovely wife Sarah were there. Later in the day, @vectorman and @katiekoppelman arrived. That's Katie and @vectorman on the left, Randy and Sarah on the right, and hubby @RayKujawa.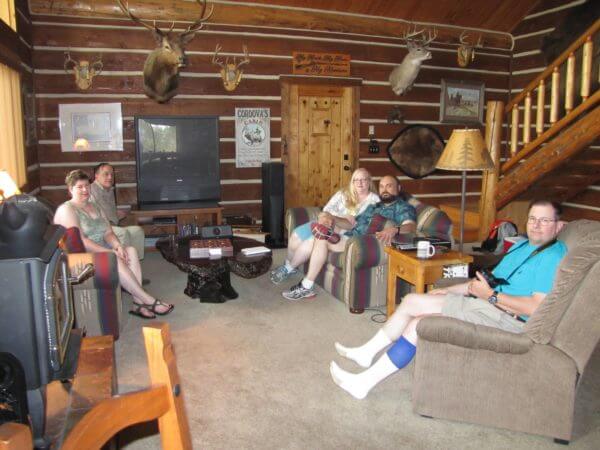 Wednesday night, the six of us went to the Bigfork Brewery which was just a short distance away for dinner. Food was good, conversation better, since the view was so horrible and we pretty much had to stay inside. [How did Mother Nature cheat us out of our fun vacation?] Later that evening, Randy disappeared to go to the airport to fetch @MLH.
Thursday dawned smoky as usual. Poor MLH had to give up her dreams of a difficult hike, as the air quality was unhealthy, and since the west half of Glacier National Park was closed, we had to give up our ideas of a tour of the park. So, all but MLH piled into two cars and headed for…wait for it…the Smokejumper Museum in Missoula! The ride through western Montana was smoky (do you see a pattern developing here?). The territory around Seley Lake was even worse than in Bigfork. The tour of the museum was interesting, and @vectorman found a bit of himself there. Yep, the lady in the smokejumper gear was holding a radio that he had designed!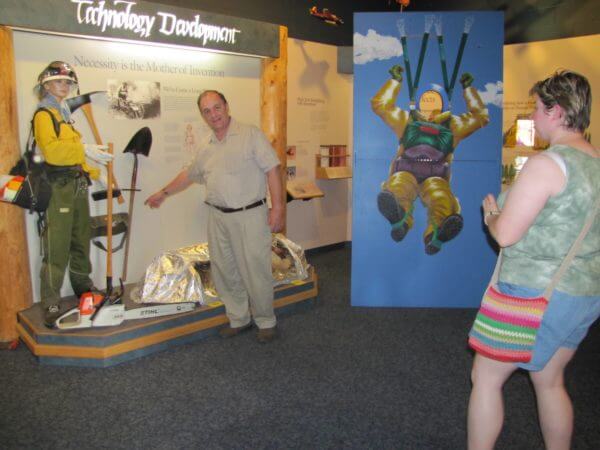 End of Part One.