My middle son, in the still-dark theater as the credits rolled after two hours and twenty minutes of War of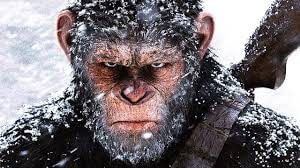 the Planet of the Apes:
Wow. It's like a group of screenwriters made a really stupid bet. "Who can write a movie that will make an audience boo humans and cheer monkeys?"
See? I'm not the only curmudgeon in the family.