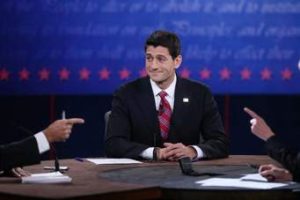 Calls for unity among our bribed, corrupt, political class have indeed got them together. This insider love fest fails to address any of our underlying issues and potentially wastes the last chance in our lifetime for conservative legislation.
Every member of the GOP needs to scream at the camera every day that this Russia garbage and the witch hunt need to stop. We are witnessing a potential coup and it will end very poorly for the conspirators as well as those who just watched. The American political class has never been so despised in modern times and if the GOP fails to prevent the coup or actively takes part I shudder to think what comes next.
The GOP needs to ram home as much legislation as possible as fast as possible. The clock is ticking. They will never have another opportunity like this.
The GOP need to quit being scared little girls about the media. Their pocketbooks are not more important than their duty to our country.
Ryan and McConnell need to be men and if they can't be we might as well make them use the ladies bathroom. They are now rich because of their time in DC and have gone soft. Their test is now and they either grow a pair or they don't. Nobody gives a darn about their faux unity in this polarized country.
We won this election and they either step up and lead or they need to be swept away like mice for they are certainly not men. Many of their insider friends want them to stand down as the coup happens. If they cannot lead this country then they surely are the biggest losers.