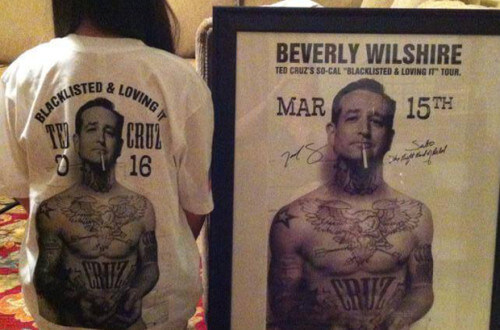 Conservatives like to talk big about taking back the culture, but generally they suck at selling freedom. Having ruled pop culture for years, liberals tell their story by infusing everything from movies to visual art and music with their propaganda. Then, this happened:
Created in 2012 by the Republican street artist, Sabo, the "Ted Cruz with Tattoos" poster became culturally iconic for its frank and sexy message, and the fact that the liberal media tripped all over itself to promote it before they figured out that conservatives actually loved the image.
Shortly after, a secret confederacy of right-of-center marketing professionals in Los Angeles began producing their own political art. At first, the posters and paint jobs were confined to LA, but independent activists in other states began to use the posters locally, and one of the latest designs features Ted Cruz's name with the Mockingjay style symbol made famous by the Hunger Games series.
The posters have made headlines from LA to Boulder, and most recently, Michigan State University students plastered 60 all over campus on the same day Mockingjay opened in theaters, inviting a direct comparison between the fictional Panem capitol and Washington D.C.: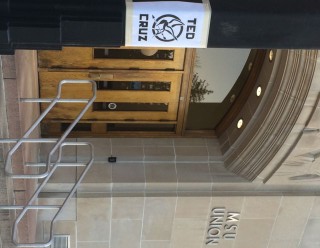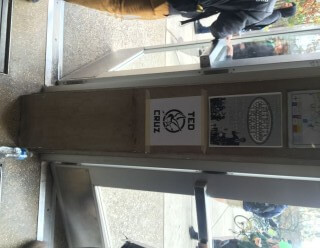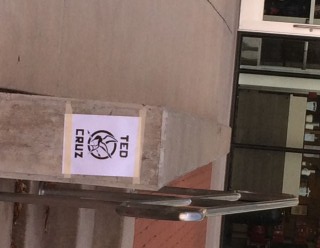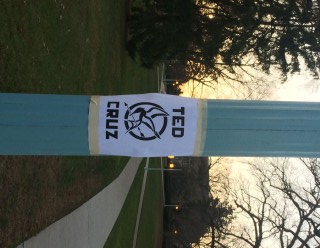 So what's going on here? An unabashed admirer of Cruz, Sabo creates many works to celebrate his favorite candidate, regardless of whether they will sell or not, and the "Mockingjay movement" operates outside of the structure of the Cruz political campaign. In other words, Cruz seems to be leading by example and inspiring something new to conservatism; rebellious fans and campaign volunteers are stepping outside the traditional norms, self-funding creative communications, telling their story and (with Cruz surging in Iowa) selling freedom very well indeed.