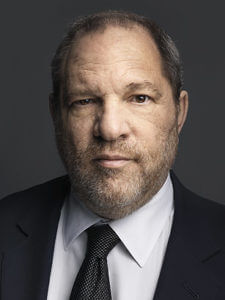 When I first read of the supposed antics of Harvey Weinstein, I found myself in the position once assumed by Captain Louis Renault in Casablanca. Just as he was "shocked … shocked" to discover that there was gambling going on in Rick's Café Américain, so I was completely taken aback at the suggestion that a Hollywood movie mogul, whom Meryl Streep once celebrated as a god, should have taken advantage of his position to bed a host of would-be starlets. Who, I asked myself, could have imagined such a thing?
The answer to that silly question is, of course, that no one who knows anything about Hollywood should be surprised at all. Producers and directors have been sampling the merchandise for more than a century, and much of the merchandise has been ready, willing, and able. Actors and actresses are not famous for their moral integrity; and, if to get ahead, they have to go ahead, they are generally prepared to do so. It is hard to believe Meryl Streep and Judi Dench when they claim that they were blissfully unaware of what everyone in Hollywood apparently knew. We live in an age of pious posturing.
If the stories now being told are true, Weinstein worked hard at the job. A former waitress at the Tribeca Grill, which is located in the building where Weinstein has his office, reports that he had a standard operating procedure:
When I was working as a waitress, I watched numerous times as a string of young women — some seemingly no older than 21 — entered the restaurant for long, flirty dinners with him, even though he was married with five children.

These women were all the same: vaguely European, always beautiful, stylishly dressed, and totally out of place next to someone like him…

The ritual for his rendezvous was very firm. Champagne, caviar, and an unspoken rule that Weinstein and his date not be disturbed. The pair would sit close, whispering and touching each other suggestively. After dining, Weinstein and a woman would often disappear for a while, exiting the restaurant through a side door.

A fellow server told me: "When a girl arrived waiting for Harvey, we all knew what was in store for her. After a little small talk and a sip of champagne, there would be an 'office tour' — usually well past working hours, after which the girl would return looking worse for wear and barely able to finish the glass."
As her testimony suggests, there is one thing missing from the story as told in Pravda-on-the-Hudson: an acknowledgement that a fair number of the "victims" were complicit in the crime.
But that, too, is unsurprising. None of this is new, and Weinstein is said to have had quite a reputation. The only question worth asking is the one that Weinstein is asking himself: Why is Pravda going after him? And why now?
After all, the editors of that rag had the story in hand 13 years ago. Sharon Waxman worked at Pravda in those days, and she reports that she "nearly gagged" when she "read Jim Rutenberg's sanctimonious piece on Saturday about the 'media enablers' who kept this story from the public for decades. 'Until now,' he puffed, 'no journalistic outfit had been able, or perhaps willing, to nail the details and hit publish.'" For prominent among Weinstein's "media enablers" were Waxman's editors 13 years ago at Rutenberg's paper.
Waxman claims to have had the goods on Weinstein. But, as she puts it, "The story I reported never ran."
After intense pressure from Weinstein, which included having Matt Damon and Russell Crowe call me directly … and unknown discussions well above my head at the Times, the story was gutted.

I was told at the time that Weinstein had visited the newsroom in person to make his displeasure known. I knew he was a major advertiser in the Times and that he was a powerful person overall.

But I had the story, and this was the Times. Right?

Wrong…. The Times then-culture editor Jon Landman, now an editor-at-large for Bloomberg, thought the story was unimportant, asking me why it mattered.

"He's not a publicly elected official," he told me. I explained, to no avail, that a public company would certainly have a problem with a procurer on the payroll for hundreds of thousands of dollars.
What, we must ask, has changed? Did Weinstein declare for public office? Er, no. Has the media become more virtuous? That is the self-serving opinion being floated by the Associated Press, and you can believe it if you wish. Or could there be some other reason?
Weinstein offers us a clue. In his incoherent ramblings at a recent press conference, he displayed real fury, intimating that he had been betrayed, asserting that he had an arrangement with Pravda that the editors of that rag did not honor, and threatening a lawsuit. Then, he added,
I am going to need to channel that anger so I've decided that I'm going to give the NRA my full attention. I hope Wayne LaPierre will enjoy his retirement party. I'm going to do it at the same place I had my Bar Mitzvah. I'm making a movie about our President, perhaps we can make it a joint retirement party. One year ago, I began organizing a $5 million foundation to give scholarships to women directors at USC. While this might seem coincidental, it has been in the works for a year. It will be named after my mom and I won't disappoint her.
I would suggest that Pravda spiked Sharon Waxman's story because Weinstein was a member in very good standing of the left-liberal political establishment and had a longstanding understanding with the owners and editors of that rag. After all, family-owned newspapers rarely do the dirty to a close friend of the family – which is why Weinstein was shocked when Pravda did him in and why he instinctively tried to shield himself by boasting of his "progressive" commitments. It had worked for Bill Clinton, he presumably thought. Maybe it can work for me.
But, of course, that was then, and this is now – which requires me to rephrase the question I posed: Why is Pravda-on-the-Hudson now out to get one of its own? What has changed?
The answer that I find most persuasive is suggested by the editorial published by Pravda on Friday, which was entitled "Harvey Weinstein's Money Should Not Buy Democrats' Silence." In that piece, the editors mention the extent of Weinstein's donations to the party, singling out for special attention Barack Obama and Bill and Hillary Clinton. Then, after rehearsing Weinstein's supposed infractions, the editors add:
Tales of Mr. Weinstein's offenses were widely shared in Hollywood but not publicly discussed. Despite years of fund-raisers with Hollywood celebrities, those who took his donations may have never heard the stories. But they have now.

A number of members of Congress have pledged to give all contributions they received from Mr. Weinstein to charity, including to organizations that assist victims of sexual assault and domestic violence. There has been no comment from Mr. Obama or Mrs. Clinton, who condemned Donald Trump for boasting of sexual assault on the "Access Hollywood" tape. These Democratic leaders, admired by many young women and men, should make clear that Mr. Weinstein also deserves condemnation. If such powerful leaders take the money and stay mum, who will speak for women like Mr. Weinstein's accusers?
There is, I would suggest, more to the attack on Harvey Weinstein than meets the eye. There is a civil war going on today in the Democratic Party, and both Barack Obama and the Clintons are being denounced by the hard left, which may well take over the party. Pravda has now taken sides in that war. To attack Weinstein is to attack the wing of the party that he so long supported. At best, they suppose, he was a "useful idiot," and he can now be dispensed with.
Anyone who believes the pious pronouncements now found in Pravda concerning the abuse of women should pause for a moment to reconsider. As was acknowledged in the story that newspaper published, there is nothing of substance related therein that was not widely known long, long ago. It has long been in the power of the Timesmen to put an end to the gross conduct they now attribute to Harvey Weinstein. But they did not care, and I doubt that they care much now. They protected him until they had another motive for letting him have it.