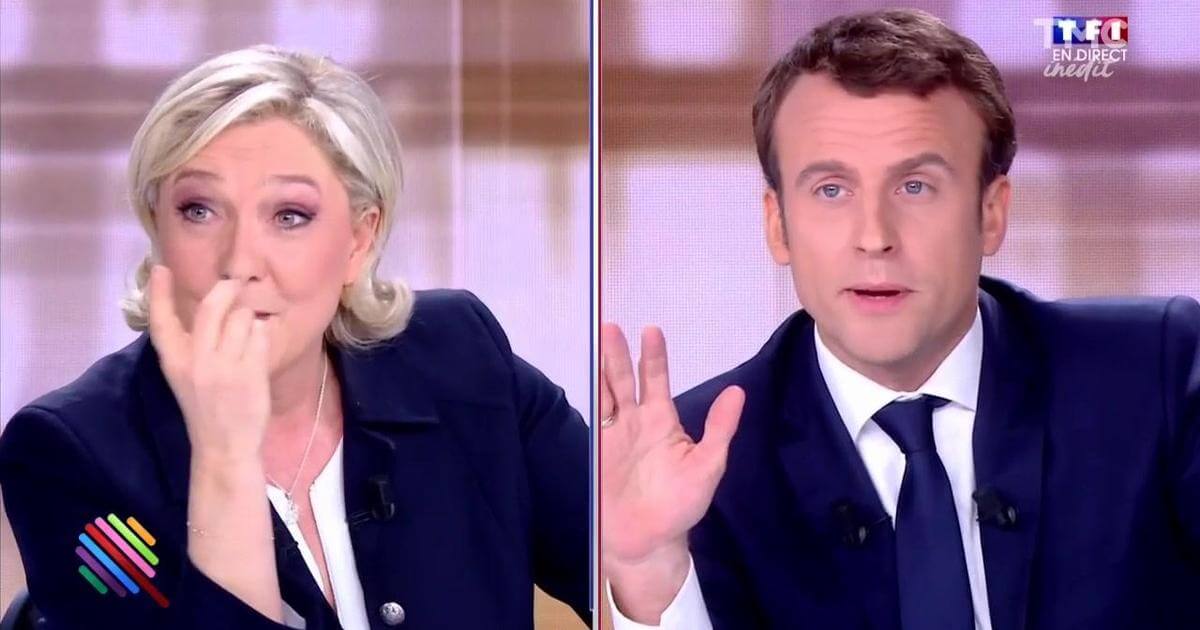 Phew, that was really down to the wire. (Submitting this thing on time, that is — not the election.) Some deadlines have a bit of wriggle room, but not this one: France wasn't going to postpone its election because I hadn't finished my article. I ended up cutting it so close that the polls had already opened by the time my editors got the final pass. But I finished it, at least, before the results came in.
So here's the link to the long-awaited article, which is in fact eight short articles. Yes, seriously. My plan was to write each individually, as standalone pieces. But I would have needed another week to do that properly, and I would have had to rustle up seven more editors. So I knit them into one, instead. The articles, not the editors. If you haven't got time (or patience) to read eight articles about France, just pick one:
Poudre de Perlimpinpin
Monkey Eyeballs
You, Madame, are no Margaret Thatcher 
The Horseshoe
The Vice
The Champs-Elysées and the Pattons of Our Basement
May Day
The Knife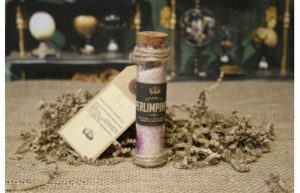 And if you still want more when you're done, you may have missed this when I wrote it: Last Minute Thoughts on Marine Le Pen.
Anyway, my infinitely-patient editors at The American Interest didn't reproach me for sending all of that to them with only hours to go before the polls, nor even for sending them a frantic update explaining that a big thing had happened at the last minute, but I'd better not get into the details. I'll bet they were cursing me privately, though. (I'm sorry about your weekend, Adam and Daniel.)
NB: All polling, by law, ends at midnight the Friday before the election, as does campaigning. And critically, in light of the massive hacking attack on Macron, so does "media coverage seen as swaying the election." So this is what the headlines here look like right now: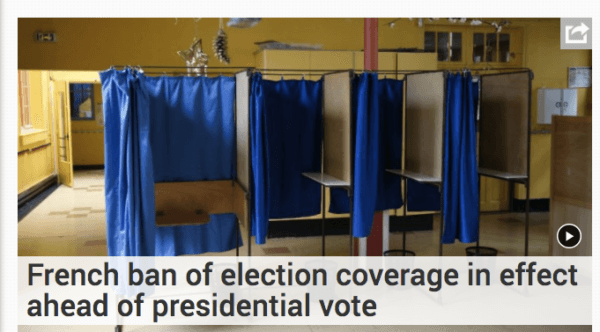 I'll report back when the results are in, but if you've read my article, you know what will happen.
Vive la France, and thank God for the reporting ban. I couldn't be more pleased to have a great excuse not to write another word all weekend.