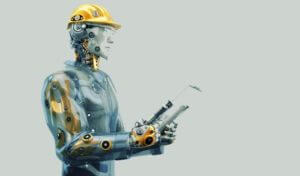 An interesting Gallup poll looking at fears about technology and job loss:
More than half of Americans (58%) say technology poses a greater threat to jobs in the U.S. over the next decade, while 42% see immigration and offshoring as the greater threat. . . .

Republicans, who see immigration and offshoring as roughly an equal threat as technology, are the only subgroup of Americans not to see technology as a greater threat. For the most part, American workers' fear of losing their jobs to new technology versus to immigrants varies little by subgroup. However, the key exception is Republican workers, who worry about the two threats to their own jobs roughly equally — 19% for new technology versus 17% for immigration. Among Democratic workers, nearly a quarter (23%) worry about losing their jobs to new technology compared with 9% who worry about the threat to their personal jobs posed by immigration. . . .

The risk posed by new technology to American jobs has been given little public attention by President Donald Trump's administration.
And how will politicians respond if this really becomes a top tier issue? Hopefully in a more productive way than if the concerns were immigration or offshoring. In those cases, it is easy to imagine politicians pushing for immigration restrictions or, say, tax laws making it harder to move jobs overseas. Easy to imagine because that has happened and is happening.
But it seems less likely — though hardly impossible — that politicians will push for robot taxes or other anti-tech progress actions. (Just ask the folks at Uber or Airbnb.) In the case of technology, the focus is more likely to be on helping workers adjust, whether through education/training or by updating the safety net. And let's not forget that tech creates jobs, too!