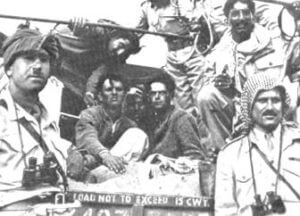 My first full day in Israel, we traveled to Kfar Etzion. Beitar, where I am staying, is part of Gush Etzion, an area of 22 settlements. Last Friday morning I learned the tragic story of the Kfar Etzion massacre:
On May 12, [1948] the commander of Kfar Etzion requested from the Central Command in Jerusalem to evacuate the Kibbutz but was told to stay. Later in the day, the Arabs captured the Russian Orthodox monastery, which the Haganah used as a perimeter fortress for the Kfar Etzion area, killing 24 of its 32 defenders. On May 13, a massive attack began, involving parts of two Arab League infantry companies, light artillery, and local irregular support, attacking from four directions. The kibbutz fell within a day; and the Arab forces massacred the entire population of Kfar Etzion, soldiers and civilians alike. The total number of dead during the final assault, including those killed in the massacre, was estimated to be between 75 and 250. Only three men and one woman survived.
When we arrived at Kfar Etzion, it was quiet, even the birds seemingly restrained in their songs. We entered the museum and sat in three different small movie theatres, where the story of Kfar Etzion was told. These were people who had just left Europe or Russia; many had lost family members in the Holocaust. They probably experienced a range of emotions and trauma, from desperation to grief to hope to determination. Many felt that Israel, with its barren, mostly treeless landscape, offered a last hope of life and freedom.
I have heard many stories about the repeated attacks by Arabs against Israeli settlements. I also know that the films were intended to tug at the heartstrings. I have read much about Israel and its history. But I was unprepared for my own grief and sadness about the hatred and destruction that the Arabs were prepared to impose on the settlers who were simply returning to their historic homeland, many of whom had lost their families, their homes and even their hope for the future.
It seemed so evil and meaningless then. It seems so unbelievable now.