Everyday scientific work is rarely exciting, though it can be fun if you like that sort of thing. Occasionally it takes you to remote or unusual places: near Johnston Atoll in the Pacific or Yuma Proving Ground in August. But sometimes it's the mode of transport that is unusual. There are few ships as unusual as R/P FLIP, a vessel that can operate horizontally or vertically. FLIP is towed out to sea by a tug in the horizontal position, looking like a slightly weird ship. Once on station, it is flipped up into a vertical position, everything is turned on its side. A wall becomes the floor and the ceiling becomes a wall.
This is a picture of FLIP's bridge before flipping. That chair is going to have to be secured.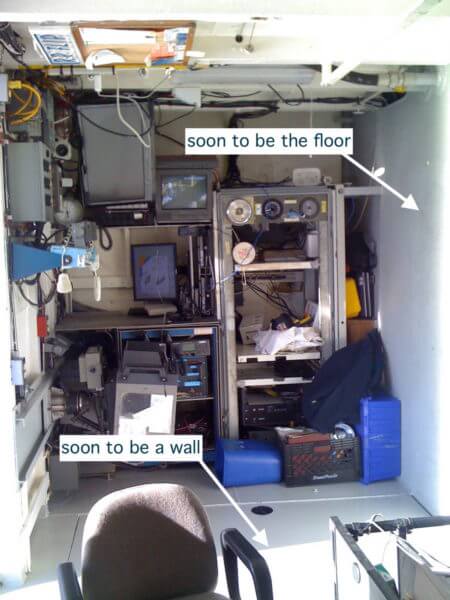 A few years ago, it was my pleasure to do an experiment on FLIP in the waters off San Diego, between San Clemente and Santa Catalina islands. We were going to be shining a laser into the water so they built a periscope just for us. The window in this picture would end up being about 60 ft. below the water line.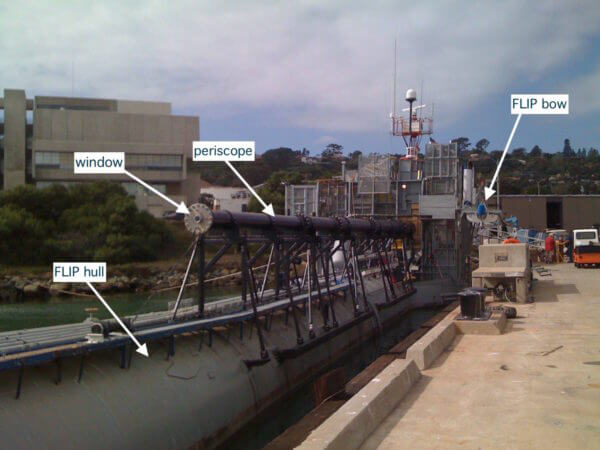 Since everything was going to flip, we had to build our lab after we were towed out to sea and break it back down again before being towed back to San Diego. Everything you see inside the plywood structure, including the structure itself, had to be assembled and disassembled at sea. Well, everything except me. I remained fully assembled throughout the cruise.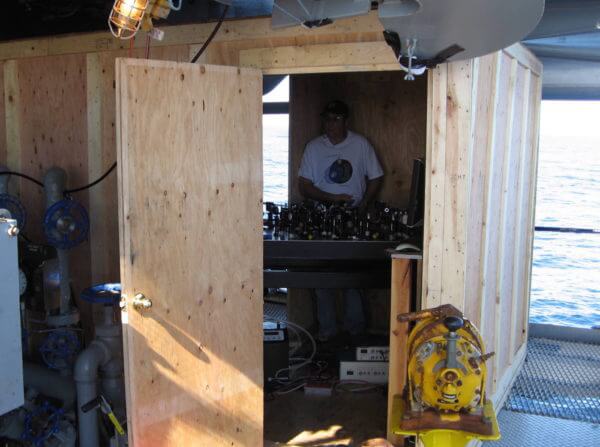 This is a closer look inside our lab. Isn't the laser a pretty color?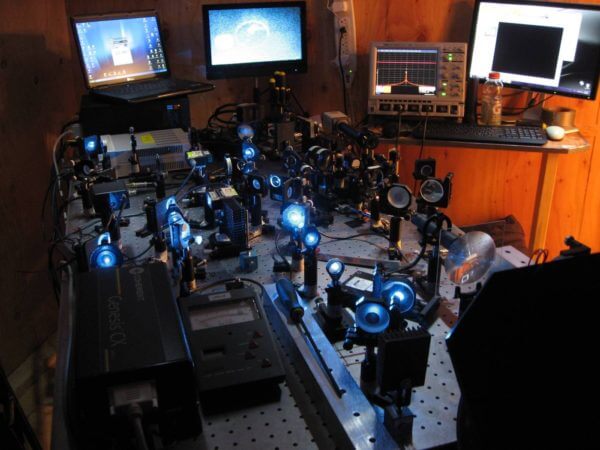 We had only been taking data for about a day before the Navy chased us off. Turns out they were doing some exercises off San Clemente Island and we were getting in their way. When a warship tells you to get lost, you do.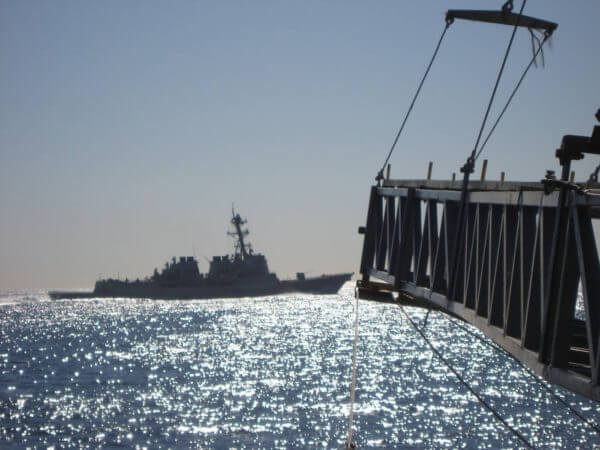 We had to pack it all up in a big hurry and flip back. San Clemente Island is in the background: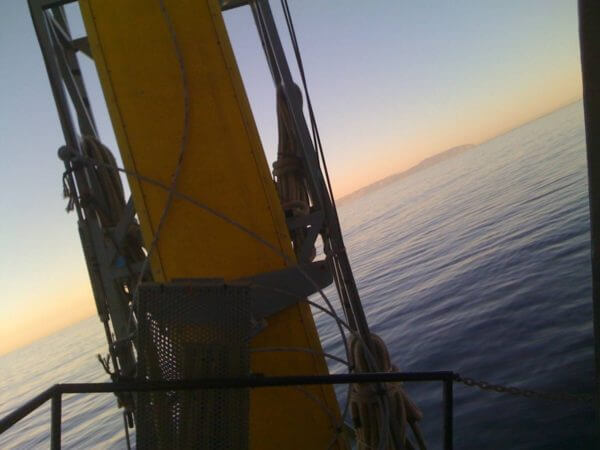 We were towed back to port as night fell.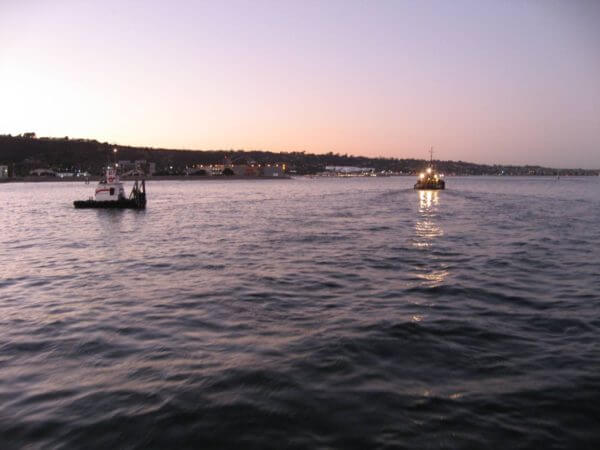 Here's proof positive that I've completely flipped, as if you didn't already know it.