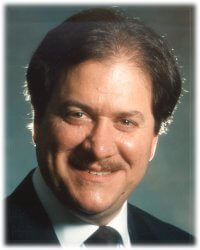 Western Chauvinist has a post that features a jaw-dropping video interview of attorney, Joe diGenova, regarding details and a timeline of the events leading up to the current discussion of the FISA memo. You really must listen to the whole thing. I was so taken aback that I had to check out who this guy was.
Joe diGenova has been around for years:
For four years, diGenova was United States Attorney, District of Columbia, which is the largest such office, having more than 400 attorneys. He supervised complex Federal criminal and civil matters including international drug smuggling, public corruption, espionage, insider trading, tax fraud, extradition, fraud, RICO, export control and international terrorism.
He and his wife, Victoria Toensing also represented victims in the Lois Lerner IRS scandal and have been in private practice for many years.
In a quick survey of criticisms of DiGenova, I found this piece:
Discredited Republican lawyer Joseph diGenova is baselessly claiming that Democratic presidential candidate Hillary Clinton and her staff will face criminal prosecution by the FBI over her use of private email as secretary of state, despite numerous media reports explaining that Clinton is not the target of the FBI's investigation, which is also not criminal in nature. DiGenova has been discredited as a result of unprofessional behavior while working for Republicans in the 1990s and false claims he has made about the September 2012 Benghazi attacks.
Need I point out that the article came from Media Matters, a George Soros site?
So I'm getting very excited about the direction of all these recent investigations. I see Devin Nunes continuing to strategize the release of additional information that will target not only the FBI and the DOJ, but also the State Department. I see Chuck Grassley challenging the FBI for the redactions on the letter he and Lindsey Graham sent out, validating the four-page Republican memo. I see Trey Gowdy stating that the Democrats' memo doesn't invalidate any facts from the Republican memo. And I see Adam Schiff continuing to defend his positions, looking more ridiculous and desperate every day.
I think the Republicans are finally prepared to fight back. We just need to find a way to get their information out and stop the mainstream media from publishing false information.
Joe DiGenova says that Fusion GPS paid off several people to get out the lies; some of those were reporters. Will the mainstream media finally tattle on their own?
SaveSave
SaveSave
SaveSave