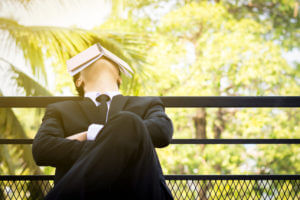 Obamacare's regulations run to about 11,000 pages. I don't even want to read the first page. I've heard that F.A. Hayek's The Road to Serfdom is a wonderful book that conservatives should read. I don't want to. If you've read it, I'll take your word that it's a seminal work.
Obviously, I didn't think my way to conservatism. My heart led me.
I don't like bullies. In fact, I beat one of them up when I was about 11 years old. Oh yeah, I beat the hell out of Rusty on the school grounds of Mark Keppel Grammar School in 1949 and left him crying in the dirt around second base. Rusty was a mean bully who threw the first punch. Ask anyone who was there.
Rusty the schoolyard bully is the equivalent of the hard Left today. They've used the IRS to harrass conservative non-profit groups. In California, they keyed the cars and intimidated businesses who dared to support Proposition 8 (which banned same-sex marriage). That is, they don't merely stop patronizing offending businesses; they try to shut them down. And violent mobs show up on college campuses to intimidate conservative speakers like Ann Coulter and Charles Murray.
I'm on the Right partly because it's the Left who are the bullies these days.
I like America and I'm thankful for its opportunities. Perhaps all of those patriotic songs and military jet flyovers before NFL games had an effect on me. When I was a young man, my wife and I took a motorcycle trip around Europe, camping along the way. At the time, I was still, well, liberalish. One day we were standing in line for tickets to a Shakespearean play in Stratford-on-Avon. A hippily dressed American guy in front of us was telling the Brits around him how terrible America was. That wasn't the only time on that trip that I heard an anti-American blowhard trashing his country.
Whenever the Left gets the chance, they always seem to compare America unfavorably to, well, almost any other nation, especially the Scandinavian countries. And when a bunch of ungrateful football players claim that America is a cesspool, leftists nod approvingly. I don't particularly care for people or ideologies who find much to admire in dictatorships in Cuba and Venezuela but can't find much to admire in their own country.
I like fairness. I was the kid who insisted we all follow the rules in sandlot ball games and Monopoly. And no fudging at the starting line of foot races either, not even a single toe.
In another essay on Ricochet, I described a university search committee I was on—this was about 1986 or so. We were looking for a new English professor. We were told by the Dean of Racial Percentages (or some such) to hire a black or female candidate. So we tossed aside the applications from males. We never told the poor saps that they didn't have a chance. We sent them the usual form letter of rejection, full of guile and lies. That's not fair.
It's the Left who want to move some ahead of others, largely based on race and gender—and then dole out advantages to those it deems more deserving (and the "deserving," coincidentally, usually happens to be their core constituents). Affirmative Action, heartily endorsed by the Left, only seems to be fair. At its heart, it's a terribly flawed and unfair program that has embedded discrimination into the law.
Let's say you're a dirt-poor white or Asian kid living next door to a mansion in which lives a young black lad, the son of a lawyer and a professor. Who gets preferential treatment in college admissions? Based entirely on the color of his skin, the rich black kid does. Treat everyone the same, MLK said. I liked that idea then, and I like it now.
When I was a kid, I roamed the streets of Compton like a stray dog. I liked that feeling of freedom. In these, my latter days, I hate guided tours and prepackaged vacations. I like to go to a city and roam around and discover things. At home, I would never buy a house in an area overseen by a home owners' association. I want to be able to paint my house pink, erect ugly statues in the front yard, and fly the American flag—even upside down if that suits my fancy. And I want my neighbor to have that same freedom.
The Left hates freedom. What they love is a powerful State that can boss people around through the multiplication and enforcement of the elephant-eye-high stacks of regulations, each of which, no matter how benign, subtracts a tiny bit from the sum total of freedom. (By the way, I'm not an anarchist. I just want fewer regulations; the Left wants more and more.)
Obviously, I didn't come to conservatism through the doorway of logic and reason. I was driven through by ideas formed, piece by piece, in my youthful heart—and without much consciousness or self knowledge on my part. "The heart has reasons," so said Pascal, "that Reason itself does not know." I believe that to be true.
Postscript: OK, I've read a few books, mostly 18th-century stuff, but my heart has been the driver in my journey toward conservatism. Swift, Johnson, Burke, and Chesterfield, et al., have been my conversational companions in the back seat. (We're crowded back there.)