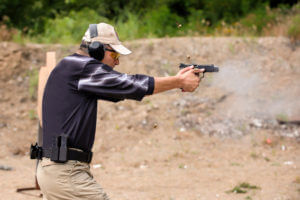 Imagine how popular boxing would be if there was no such thing as shadow boxing, the heavy bag, or the speed bag. Instead, rather than have future boxers prepare outside the ring, boxing trainers would plop a pair of gloves onto anyone remotely interested in the sport and toss them into the ring for three rounds the first thing someone set foot in the gym.
Oh, and there's no coaching from the outside the ropes either, because that's a penalty for the boxer and coach if that happens. If our neophyte boxer is lucky, he/she will have a chance to watch a few other boxers go at it for a few rounds and figure out the rules of where to punch and what the pre- and post-match etiquette, and if they're really lucky, they'll have an experienced pugilist give them tips and pointers before their bout.
Other than that, it's "Hey, welcome to boxing, kid, now go get into the ring!"
Insanity, right? No one one would expect boxing to become popular if that's the way it was run, and yet that is exactly how we treat new gun owners who want to carry a pistol on a regular basis, or new shooters at a practical pistol match.
Where are the training gyms for concealed carry and competitive shooting? No, going to a square range and punching holes in paper is not training for a match, not unless you add in an element of artificial stress, and in any case, how many square ranges let you draw from a holster? How does shooting at a range get you used to the somewhat daunting idea that you're now carried a loaded firearm around with you on a daily basis? We understand and accept that driving a car can be a daunting task, that's why we have learner's permits, we create no "on-ramps" for adding in concealed carry into our daily lives.
In addition to this, the martial arts have been using the perceived stress of sparring and competition as a way to acclimate students to quick decision-making under stress, overcome worries about performance anxiety and a perceived lack of skill and gain confidence in their ability to defend their lives with the knowledge they gained in the dojo.
Practical shooting is a martial art. How can "Gun Culture 2.0" profit from the methods that the martial arts have been using for centuries, and find a way to help new gun owners and new gun concealed carry permit holders get used to carry an uncomfortable, awkward weight on their hips on every waking moment?
More on this in Part II, tomorrow.