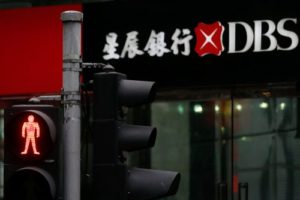 As a candidate, Donald Trump expressed envy for the brilliance of China's leaders and the fast pace of China's economic growth. But the reality of China today doesn't merit envy from an American president. As my AEI colleague Derek Scissors recently noted, some data suggest China's economic importance to be falling — certainly relative to that of the United States.
For example: There is a massive gap between American and Chinese private wealth, according to Credit Suisse estimates, of more than $60 trillion and growing. Scissors: "The once-fashionable question of when China will pass the United States in economic size has given way to wondering if it will ever happen. The answer is, not for decades and probably never."
But the wealth gap alone doesn't explain being pessimistic about China. To complete the analysis, one needs to mention how China has stopped moving toward a more market-driven economy. Call it crony capitalism, corrupt capitalism, or state capitalism — it's not competitive-entrepreneurial-innovative capitalism. As Scissors recently said in the South China Morning Post, "This government talks of reform, but protects poorly operated state-owned enterprises and remains hostile to market-based competition."
More on this from Martin Wolf in the Financial Times today:
Corruption is the progeny of the marriage between the party-state and the market. It spreads by enticement, coercion and imitation. Once corruption becomes normal, the system risks reaching a tipping point. That is just what Mr Xi fears. The special characteristic of Chinese corruption is that it has coincided with a huge increase in wealth. The corruption has not prevented this. Instead, growth and corruption have gone together. They may well, for a while, have even been mutually supportive: corruption oiled growth, which funded corruption.

The main characteristics of Chinese policy over this period have been threefold: liberalisation of markets; devolution of power, and contested and insecure property rights. Control of property was decentralised but did not carry secure ownership with it. When control over property is a privilege, not a right, as in China, those with the political power have the ability to make themselves (and those they favour) vastly rich. That is just what they have done. Party servants have expropriated their own state of valuable assets, including land and minerals.

The need for collusion in so doing came from the fact that no single person controlled the means — property and permissions — needed for economic activity. Collusive rings duly emerged. Some were managed by senior officials (yibashou) — often party secretaries — in "vertical collusion". Some were managed by officials of similar rank, in "horizontal collusion". Some were managed by private entrepreneurs or even gangsters. In some localities, the outcome has been a form of "mafia state". Corruption has even been found in the Communist party's disciplinary mechanisms, the security services and the People's Liberation Army. These are all core institutions of the party-state itself.

The question, however, is whether much can be done beyond putting a vast number of people in prison. Mr Xi's answers seem to be more Leninism and more markets. Yet this is a highly problematic combination. The reason Deng Xiaoping promoted devolution of decision-making is that China is too vast for anything else. Today, the complexity of the economy makes centralised political control even more unworkable. It is, in practice, impossible for the centre to control the activities of all its agents. Yet it cannot make them accountable to the people either, since that would destroy the party's monopoly of power. … If a market economy is to be combined with reasonably non-corrupt government, economic agents need legal rights protected by independent courts. But that is precisely what a Leninist party-state cannot provide, since it is, by definition, above the law.
Quite the conundrum.