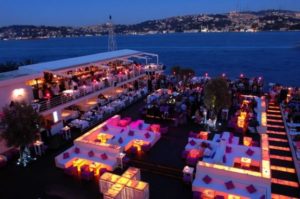 I didn't read any book at all last night: I fell asleep early, and to my surprise slept deeply until mid-morning. After all that sleep, I woke up feeling great. Finally over that cold. I thought, "What a good start to 2017!" I didn't check the news or my mail; instead I went out for coffee and a walk. Paris was waking up slowly, glittering with Christmas and New Year's decorations, beautiful like a jewel, and I thought, "I love this city."
Sometimes I'm not sure. I've never stopped loving Istanbul, and I've never really gotten over it.
Paris sometimes feels like a tiny, provincial outpost in remote northern Europe by comparison. But this morning I was enraptured with it. "Yes, it's a village compared to Istanbul," I thought, "but it's uniquely beautiful in its own way, and what's more, it's mine." It's a village overlayed with my memories, with my family's memories, one where I know all the shopkeepers in my neighborhood, all the bakers and fruit-sellers, all the lamp posts, the way the street changes from morning to afternoon to evening. I was happy and my heart was lifted with optimism for the year.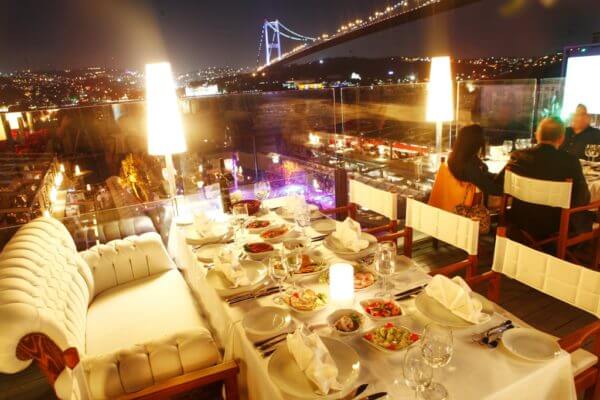 When I got back I checked my mail. Some messages were from friends wishing me a happy New Year. Then there was one that read, "Happy New Year, Sweetie. Needless to say I was not at Reina." 
He didn't need to write more. I knew from the message that Reina had entered the list of places. The Dolphinarium. The Bataclan. Now Reina.
Not even a day and 2017 has its first massacre.
I'd never go to Reina on my own. Too expensive, music too loud. But if you'd visited me when I was living in Istanbul, and if I knew you were on an expense account, I might have taken you there. It would be high on my list of places — top five, say — to take visitors who were only in the city for a day or two and who needed to be dazzled.
It's even possible I took @patsajak there, now that I think about it. (Did we go there, Pat?) I know he and I went for a walk in the neighborhood, Ortaköy. This is what you'd see there.
But the photographs can't really convey the grandeur of that view and the history of that neighborhood, which you can feel when you're there:
Ortaköy (literally Middle Village in Turkish; in Greek was known as Agios Focàs, in Byzantine period and Mesachori later, meaning "middle village") is a neighbourhood, formerly a small village, within the Beşiktaş district of Istanbul, Turkey, located in the middle of the European bank of the Bosphorus.

Ortaköy was a cosmopolitan area during the Ottoman era and the first decades of the Turkish Republic, with communities of Turks, Greeks, Armenians and Jews. Today the neighbourhood still hosts many different religious (Muslim, Jewish, Orthodox, and other Christian) structures. It is also a popular spot for locals and tourists alike, with its art galleries, night clubs, cafés, bars, and restaurants. …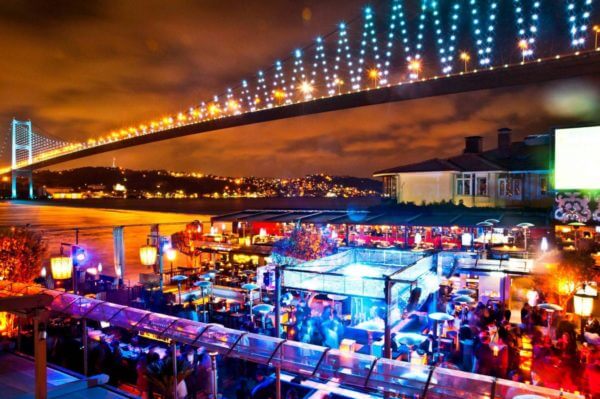 Reina's one of those places where you'd sit with friends from out of town and, dazzled by the Bosphorus and its skyline, think, "This city makes every other city seem like a village." You'd watch your friends' faces with pleasure because no one ever forgets the first time they see that skyline. Seeing someone see that for the first time is a delight of Istanbul in itself. 
I see the hashtag #WeAreIstanbul on Twitter. It's true. I'm Istanbul, and so are so many people. The city is part of me, forever.