Some time ago, I wrote a post entitled What is Wrong with the Individual Mandate? In it, I tried to answer a rhetorical question posed by a Romney partisan who goes under the moniker ParisParamus, who had written:
Again, why is a mandate like Romneycare less conservative than raising everyone's state income taxes to pay for the free riders? Or, why isn't Romneycare fundamentally different than having raised everyone's state income taxes and then offering a credit if you get private health insurance for not being less of a potential burden on the state? WHY?
 In response, on that occasion, I wrote the following — which I believe deserves to be read and read again:
There is a simple answer to the question posed by ParisParamus. Government exists first and foremost for the sake of our protection. Without it, our lives and our property would not effectively be our own. Government exists also to promote our well-being. For its support, however, taxation is necessary, and we have tacitly agreed that, to be legitimate, these taxes must be passed by our elected representatives. By our own consent, we give up a certain proportion of our earnings for these purposes.

The money left in our possession, however, is our own — to do with as we please. It is in this that our liberty largely lies. Romneycare and Obamacare, with the individual mandate, changes radically our relationship vis-a-vis the government. The former presupposes that state governments have the right to tell us how we are to spend our own money, and the latter presupposes that the federal government has that right as well. Both measures are tyrannical. They blur the distinction between public and private and extend the authority of the public over the disposition of that which is primordially private. Once this principle is accepted as legitimate, there is no limit to the authority of the government over us, and mandates of this sort will multiply — as do-gooders interested in improving our lives by directing them encroach further and further into the one sphere in which we have been left free hitherto.

Managerial progressives see only the end — preventing free-riders from riding for free. And they ignore the collateral damage done by way of the means selected. Mitt Romney and Newt Gingrich have no understanding of first principles. For both of these social engineers, citizens are subjects to be worked-over by the government for their own good. Both men are inclined to treat us as children subject to the authority of a paternalistic state under the direction of a benevolent and omniscient managerial class.

There is, however, this difference between Romney and Gingrich. The latter may or may not fully grasp why the Tea Party rose up against the individual mandate, but he recognizes that they did so, and he knows what is good for him — so he has now backed away from the fierce advocacy of this despotic measure that once characterized his posture. The former is more stubborn. Politically, he is tone deaf. He seems constitutionally incapable of grasping the argument, he insists that the individual mandate is consistent with conservative principle, and he will not back off.

Raising taxes to reward free riders is, of course, objectionable. We should oppose it on principle. But it does not in and of itself narrow in any significant fashion the sphere of our liberty. It is a question of the proper use of the public purse. The individual mandate sets a new precedent. It extends government control to the private purse.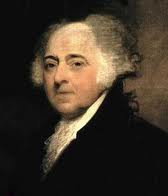 In the comments, I made it clear that I thought this argument – which applies with equal force to Romneycare and its offspring Obamacare – a much more serious objection to the latter than the argument that the latter is inconsistent with the commerce clause of the Constitution (which, I believe, it is). My point was that, in judging these matters, we need to resort to first principles.
In the course of the exchanges that then took place, I suggested that Romneycare was unconstitutional under the Massachusetts Constitution. On this matter, James of England, who worked in Romney's campaign in 2008 and supports him no less fiercely today, challenged me to "quote any informed source for, or otherwise support the claim that there is uncertainty regarding the constitutionality of MassCare under the state constitution." In the circumstances, I was unable to do so – largely because I did not have the time to do the necessary research, and, in response, James of England argued that the individual mandate fell neatly within the "police power" left to the states as that was understood at the time of the promulgation of the Constitution of Massachusetts in 1780, and he then insisted that I "stop raising the lack of clarity as though you have some support for the claim." In response, I wrote, "You can ask, but I will not comply — because I know a thing or two about eighteenth-century American political thought, and I doubt very much that the Constitution drafted by John Adams would sanction the individual mandate." This earned me the following rebuke:
Could I ask you to raise the topic the next time you talk to someone you trust on the subject? To cast cutting aspersions under the guise of authority while intentionally remaining ignorant of their truth seems against your general manner.

The police power is not defined narrowly; this is almost the definition of "police power". Rather, it grants power generally and then prohibits things thought of, much of which were not thought of by Adams, but by much later amenders. Things unconsidered are therefore generally permitted (although future generations can ban them).
And to this, I in turned responded, "Sorry, James, this will not do. Technically, you may be correct. But I know enough about the thinking of people in eighteenth-century America (on which I penned a sizable tome) to be confident that it would have been simply unthinkable to propose requiring all of the citizens of Massachusetts or any other state to spend a chunk of their own money at the direction of the government."
I mention all of this because James brought this issue up again last night, writing in a comment on Ben Domenech's post:
Prof. Rahe does not consider federalism to be a "substantive", or, elsewhere, "serious" difference between Obamacare and Romneycare.

More importantly, Rahe attacks the constitutionality of Romneycare, while admitting that he has no basis for this other than a sense that John Adams would have opposed mandates (despite Adams using a mandate in the Massachusetts constitution (Article III)), and occasionally uses "enumerated powers" to describe state government powers.
Leave aside the fact that, in these paragraphs, he misstates my position (as is, on occasion, his wont). The substantive claim he makes is more important and deserves examination, and I want to address it in such a way as to show that the Constitution of Massachusetts framed by John Adams and ratified by the people of that state in their town meetings in 1780 supports my position, not that of James, and that in his desperate defense of Mitt Romney James is claiming an expertise that he does not possess.
Here is the first paragraph of the preamble to that Constitution:
The end of the institution, maintenance, and administration of government is to secure the existence of the body-politic, to protect it, and to furnish the individuals who compose it with the power of enjoying, in safety and tranquillity, their natural rights and the blessings of life; and whenever these great objects are not obtained the people have a right to alter the government, and to take measures necessary for their safety, prosperity, and happiness.
It needs to be read in conjunction with the first article of the Massachusetts Declaration of Rights (which follows immediately upon the preamble):
All men are born free and equal, and have certain natural, essential, and unalienable rights; among which may be reckoned the right of enjoying and defending their lives and liberties; that of acquiring, possessing, and protecting property; in fine, that of seeking and obtaining their safety and happiness.
There are two things worth noticing – the emphasis on "natural rights and the blessings of life" in the first paragraph of the preamble and the list of "certain natural, essential, and unalienable rights" in the first article of the Declaration of Rights – among which can be found the right "of acquiring, possessing, and protecting property."
I would submit that these two passages dovetail neatly with the argument I made about the ends of government in my earlier post, quoted at length above; and I think that you can easily see that Romneycare – which presupposes that the government of Massachusetts can dictate to its citizens how they are to spend their own money – is in breach of the Massachusetts Declaration of Rights. How, I would ask, can the property left to us after we have paid our taxes be in any respect our own if the state has the right to tell us how to spend it? And if the state can do this in one instance, what is there to prevent it from doing so in other instances?
James thinks that he has a ready response. He points to the third article of the Massachusetts Declaration of Rights, which reads as follows:
As the happiness of a people and the good order and preservation of civil government essentially depend upon piety, religion, and morality, and as these cannot be generally diffused through a community but by the institution of the public worship of God and of the public instructions in piety, religion, and morality: Therefore, To promote their happiness and to secure the good order and preservation of their government, the people of this commonwealth have a right to invest their legislature with power to authorize and require, and the legislature shall, from time to time, authorize and require, the several towns, parishes, precincts, and other bodies-politic or religious societies to make suitable provision, at their own expense, for the institution of the public worship of God and for the support and maintenance of public Protestant teachers of piety, religion, and morality in all cases where such provision shall not be made voluntarily.
That a mandate is involved is clear. But it is not an individual mandate, as James implies. It is a mandate directed to "towns, parishes, precincts, and other bodies politic or religious societies," which is to say, it is comparable to the obligations that states impose on local governments today, and it specifies one way in which those local governments in Massachusetts are to spend the revenues they raise by taxation.
I would submit that the distinction I drew and defended in my earlier post is a matter of the greatest importance. Our liberty depends on forms and formalities. The distinction between public revenues derivative from the taxes we pay with an eye to furnishing ourselves "with the power of enjoying, in safety and tranquillity, [our] natural rights and the blessings of life," on the one hand, and the property we have a natural right to acquire, possess, and protect, on the other, is a sacred one.
Progressives reject forms and formalities. To achieve their ends, they are prepared to run roughshod over them – and over us. John Adams and the people of Massachusetts in 1780 understood what Mitt Romney, ParisParamus, and James of England have forgotten. If we are to win the battle in which we are now engaged, we must have recourse to the first principles that the Progressives so readily discard, and we must find a standard-bearer capable of eloquently making the argument. Only then can there be a new birth of freedom. Otherwise, our destiny will be to surrender to liberal democracy's inexorable soft despotic drift.
It is a shame that there is no one in his entourage ready and able to explain to Mitt Romney the profound damage that he did when he ushered Romneycare into existence in Massachusetts. There is nothing more impressive than when a proud man stands up to confess that, in the past, he made a terrible mistake.