During the latest episode of the "Young Guns" podcast, we discussed an article by Erik Kain at American Times in which he argues that conservatives just can't do pop culture very well. "Conservative art mimics conservative politics rather than the other way around. And so it can never really be art," Kain writes.
Ricochet's Emily Esfahani Smith who runs and edits Acculturated, one of my favorite web destinations, put together a fascinating symposium this week featuring responses to Kain's argument from a variety of writers and thinkers including Ed Driscoll, Glenn Reynolds, Megan Basham, and myself.
For the most part, I agree with Kain. Politics makes for bad art.
Oh, there are exceptions. Some of the twentieth century's best literature was written in response to the oppression of the State. Novels like Solzhenitsyn's One Day in the Life of Ivan Denisovich, Bulgakov's The Master and Margarita, and Kundera's The Joke are political dissent pieces embedded within masterfully crafted fiction. (And take a look at Modern Library's list of 100 Best Novels. While the Board's List includes a handful of political novels, the Reader's List is thick with them.)
In modern America, however, agenda-driven movies, television, novels, and music are just by and large lousy. Kain's argument that conservatives can't do pop culture very well only gets it half right. The truth is that liberals can't either.
Take, for example, the television show Glee whose third season finale aired this past week. Wildly popular in its first two seasons, Glee boasted a wholesome and entertaining–if sometimes corny–storyline. It was an all around fun show coupled with great talent. But something happened to the show in the third season. The lighthearted feel-good plot was gradually replaced with heaping servings of liberal agenda-driven preachiness. As Amy Lepine Peterson writes at Christianity Today,
Glee morphed from quirky, guilty-pleasure entertainment to a preachy, poorly patched-together morality play. Like a weekly after-school special, Glee took on one social "issue" after another: public funding for the arts, bullying, texting and driving, domestic violence, and, several times over, sexual identity. A failure of creativity and imagination in the writing turned Glee into a series of PSAs for teens, programs every bit as reductively moralistic in their own way as "Christian" movies like Fireproof and Facing the Giants — while taking far less heat from the critics for it.
Glee might not be receiving the criticism it deserves in the media, but the ratings speak loud and clear.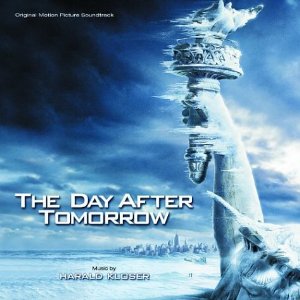 The latest season averaged just over 7 million viewers per episode, representing a nearly 40 percent drop in viewership from the previous season.
And Glee's Season three is just one of many examples in this genre of liberal pop culture. Another representative gem is the movie The Day After Tomorrow in which Dennis Quaid channels his inner Al Gore to save the planet from the sudden onset of global warming (or was it global cooling?).
On the other hand, good pop culture —that is, the stuff that sells— is very rarely driven by an overt agenda. Even though the actors, authors, and musicians who create the good stuff might be avowed Leftists and say so openly at regular intervals, this doesn't mean their work counts as liberal pop-culture. On the flipside are closet conservative actors, authors, and musicians. Did you know, for example, that indie rock legend Stephen Malkmus of the band Pavement leans right? Does his support for some of George W. Bush's policies magically transform Slanted and Enchanted into a paragon of conservative pop culture?
Pop culture succeeds despite the politics of the artists who participate in creating it, not because of it.