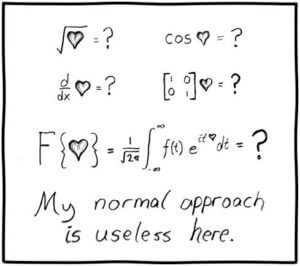 I am a geek. I have had crushes in the past, but nothing came of them. I fully expected to spend the rest of my life alone as I am not particularly attractive, so I did my best to make do. I have friends and co-workers and keep in touch with family.
Then someone on Ricochet introduced me to a nice gal who is as cute as a crate of plushies, and fun to talk with. I figured the only girls like that were in anime, not real life. I responded accordingly. Soon, I began to receive texts filled with :heart: emojis and generally becoming the recipient of emotions I had never dealt with before. It has taken some getting used to, and I can't quite keep up some of the time. It almost feels like I must have hacked into someone else's text message stream. Why would anyone act that excited about me?
So as I approach this Valentine's Day, I still feel a bit awkward, but I am glad to do so.
Published in Group Writing