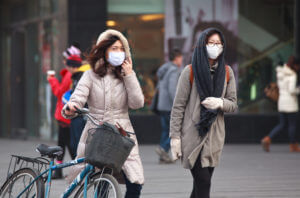 My job is laboratory safety. I work with a wild range of various labs that have a cornucopia of crazy chemicals and a plethora of pathogens. I take part in over 100 laboratory inspections per year, along with responding to questions and acting as an in-house consultant for my institution. There is a surprising amount of you can use from the laboratory safety world in normal life where you make crispy garlic bread rather than CRISPR/Cas9 lentivirus vectors.
Wash Your Hands
There is a reason people mention handwashing as part of nCoV-2019 preparedness, and it is a recurring theme in all of our safety courses. Washing your hands thoroughly is a reliable way to remove pathogens and toxic chemicals. Disinfectant handwashes are not needed — a good scrubbing will physically remove far more contaminants than a disinfectant will kill. I actually prefer a good industrial hand cleaner (STOKO Solopol is a personal favorite) after cleaning or using the bathroom. Scrubbing your hands is actually less harmful to non-harmful bacteria on your skin, as they typically are adapted to stick tightly to your skin's micro-scale environment. I've never heard from someone practically involved in safety you does not recommend handwashing.
As a side note, if you do need to disinfect a surface, use bleach if possible. The stuff is cheap and extremely effective, especially if you clean the surface first to remove obvious dirt. The only things resistant to bleach are mad cow disease and certain microbial toxins — if you are worried about those agents, call the CDC and the FBI, not me..
Understand the Hazards Present
Regardless of where you work, you cannot protect yourself from hazards if you do not recognize that they are there. If you use a chemical, read the label to see what it contains and what safety precautions need to be observed. Modern chemical labels will tell you a lot of info on proper use — for pesticides and disinfectants, this is magnified. Pesticide labels actually state that it is a violation of federal law to use them out of accord with their labeling. If you have a bunch of cleaning chemicals, it's probably a good idea to write up an inventory list of just what you have, so that you can keep some awareness of what is on site. This goes double if you have kids of the age when they like to sample everything. Lots of chemicals only mildly irritate the skin, but are very nasty internally. (fabric softener and disinfectants are very unpleasant to ingest) You can get a lot of chemical safety information from the manufacturer — all hazardous consumer products are required to have a phone number you can call for info.
Use and Maintain Engineered Controls
The best way to control a hazard is stop it at the source. It is better to quiet a machine down rather than hand out ear plugs to everyone. Mechanical engineering controls work as long as they get occasional maintenance — that's why you can have a natural gas combustion chamber hooked to a pressure vessel, a contained high output klystron, and a contained diode laser array (a.k.a., a gas water heater, a microwave, and a CD/DVD/BluRay player) in your house. Generally, unless you know what you are doing, it's a bad idea to crack open the case, especially when the panels and such are not designed to be easily removed.
Now, for your own engineering controls, the main ones are ventilation and shielding. Any area where you plan to paint, stain, or otherwise work with volatile liquids (ones that easily evaporate and you can smell easily) should have an exhaust fan or be outside for easy air movement. This will protect you from the chemical vapors building up to toxic or flammable levels. This goes triple for anything that burns fuel — give it a clear stack or exhaust, or you will get carbon monoxide poisoning. I know someone who died with her entire family from carbon monoxide poisoning. (If you don't have a carbon monoxide detector, stop reading this article and buy one) Shielding is also vital — I had a chemistry demonstration go horribly wrong (my desk was on fire), but no one was injured because I was using a shield between the demonstration and the class. Anytime you are working with something that could fly apart or go out of control, have a nice plexiglass shield between you and the work.
Use and Understand Your Personal Protective Equipment
If you are working with strong disinfectants, bleach, oven cleaner, drain opener, toilet cleaner, rust remover, paint thinner/stripper, heavy-duty degreaser, etc (they will say "Danger! Corrosive!" on the container, most likely) you should use proper personal protective equipment (PPE) PPE is a layer of protection between you and the chemical. The most common PPE is hand and eye protection, although a good heavy rubber apron doesn't hurt. For gloves, I recommend only nitrile or neoprene rubber gloves for household use. Latex is not as protective or durable, and butyl rubber is overkill. Nitrile is very resistant to abrasion, with neoprene is more flexible. (I like these thick grippy gloves, and use them at work) Make sure to practice removing gloves safely — if you want a fun challenge, rub shaving cream all over the outside of the glove and try to keep it off your hands! Getting heavier duty, reusable gloves are more complicated — let me know what you work with and I can make recommendations.
For eye protection, you need to think about the hazard. Safety glasses with shields can be inexpensive — I buy tinted safety glasses instead of sunglasses as they are cheaper- and they work great against flying debris like when using power tools. For solid protection against chemical splash, you need splash goggles. Here, you get what you pay for. A $20 pair of goggles will be much more comfortable and easy to use than the cheapest pair, generally. They make goggles that fit over glasses and full-face shields. If possible, see if you can try on the goggles before buying them.
You may note that I did not mention respiratory protection. That is deliberate. It is almost always better to change the environment or workplace rather than have people wear respirators. A good dust mask is easier to breathe through than a respirator, cheaper, and helps deal with more minor hazards. It also reduces the chance of carrying something nasty to your nose or mouth by accident.
Store Chemicals Safely
One of the most common findings in lab inspections is incompatible chemicals stored next to each other. Acids (like many rust removers, descalers, and toilet bowl cleaners) should not be stored next to bases/caustics (like many but not all drain openers, oven cleaners, degreasers, and dishwashing detergents. If you do need to store them close by, have them in separate tubs/bins. Bleach should really be kept by itself — its violent reactions with ammonia and acids are well known. (I once caused a bleach/ammonia reaction while cleaning an old bathroom. Urine breaks down to ammonia after exposure to the air and bacteria.)
The best place to store flammable chemicals is a specialized flammable storage cabinet. Unfortunately, those tend to be expensive. The second best location is a steel cabinet in a well-ventilated area well away from open flames or direct sunlight. Have the flammable liquids/paints/etc. in trays to keep spills under control.
As a side note, I think the gas can regulations are really stupid and dangerous. Pouring gasoline out of an unvented can will cause sloshing as air rushes into the can through the gasoline. This causes static electricity buildup and could cause a spark to jump to the can. A spark plus a well-mixed air-fuel mixture equals a fire. I would recommend a vented can with a self-closing lid, a check valve/flame arrestor screen on the vent, and metal components so that you can safety ground any static electricity in dry conditions. I used to pour and bulk highly flammable solvent waste using similar safety cans. The CARB regulations making filling more dangerous out of some misguided concern over gasoline vapors. Sadly, they cannot keep the unintended consequences from escaping their containers.
Published in Group Writing, Healthcare