The First-in-the-Nation primary in New Hampshire kicked off to light snowfall this morning. I spent an hour in Wolfeboro holding a Trump sign and lost count of the number of thumbs up I got after about 30 seconds. The only other sign holders there were for Buttigieg, the picture of me below was taken by one of them in a quid pro quo arrangement (I took a picture of them in exchange).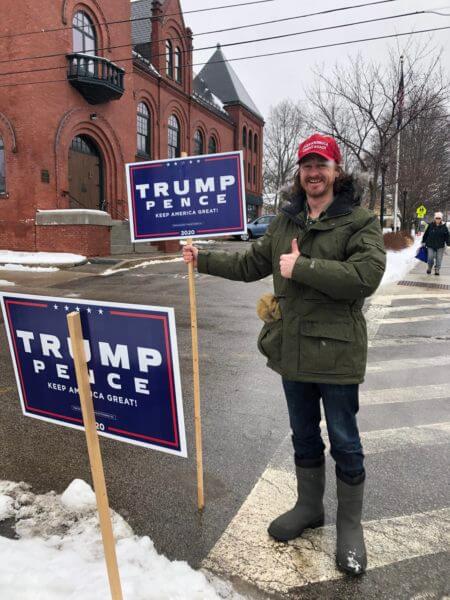 I then headed to neighboring Alton where I met representatives Mark Meadows and Mike Johnson. Here I am with Mark: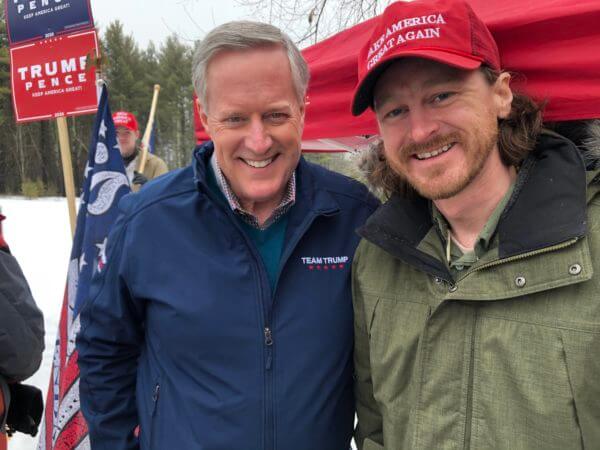 And here's Mike speaking with my state representative, Glenn Cordelli: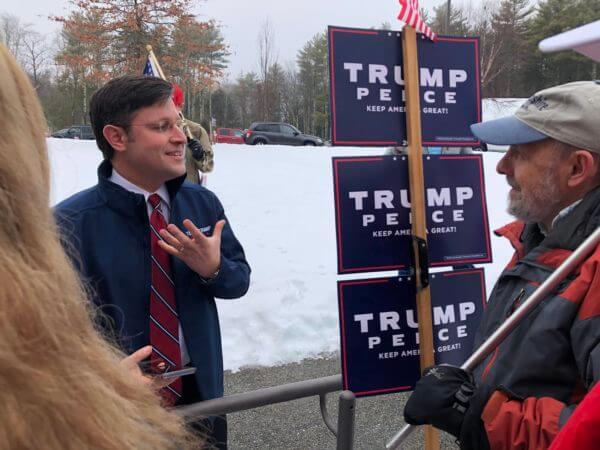 Turnout in both locations seemed pretty steady. We'll see later tonight how many Republican ballots were cast, but anecdotally it seems like Trump voters are turning out to show their support even though there's no serious competition (as is ordinary for an incumbent president).
In Wolfeboro, I did have one older woman, with purple streaks in her hair, ask me why I was supporting Trump (with a sense of incredulity). So I told her that my most important issues are national security, taxes, and abortion, and that from my perspective he had delivered on those issues. She didn't agree, and cited her 90-year-old mother, a lifelong Republican, saying in 2016 that Trump would be awful.
I said that was a perfectly fine opinion to have but I disagreed. She seemed a bit flabbergasted when she asked me if I was proud of Trump and I said yes. "Would you say that to a visitor from another country?" She asked. I said, "Yes. But first of all, I don't care what people in other countries think." She finally got tired of me not admitting that Trump was awful and she was right and said she didn't have time to stand around talking and she had to go home. Then she spent 15 minutes talking to the Buttigieg supporters. 🤣
Published in Politics