Twenty-two days ago I wrote a Ricochet post about the fact that, despite the impeachment proceeding, President Trump's job approval was approaching an all-time high in the RCP average of polls. On January 6, 2020, his average job approval was 45.2%, down slightly from 45.3% on the prior day. This was the highest level since February 4, 2017.
Of course, these poll averages bounce around a bit. The President's job approval dipped slightly after my post, but has now risen again, to 45.6%: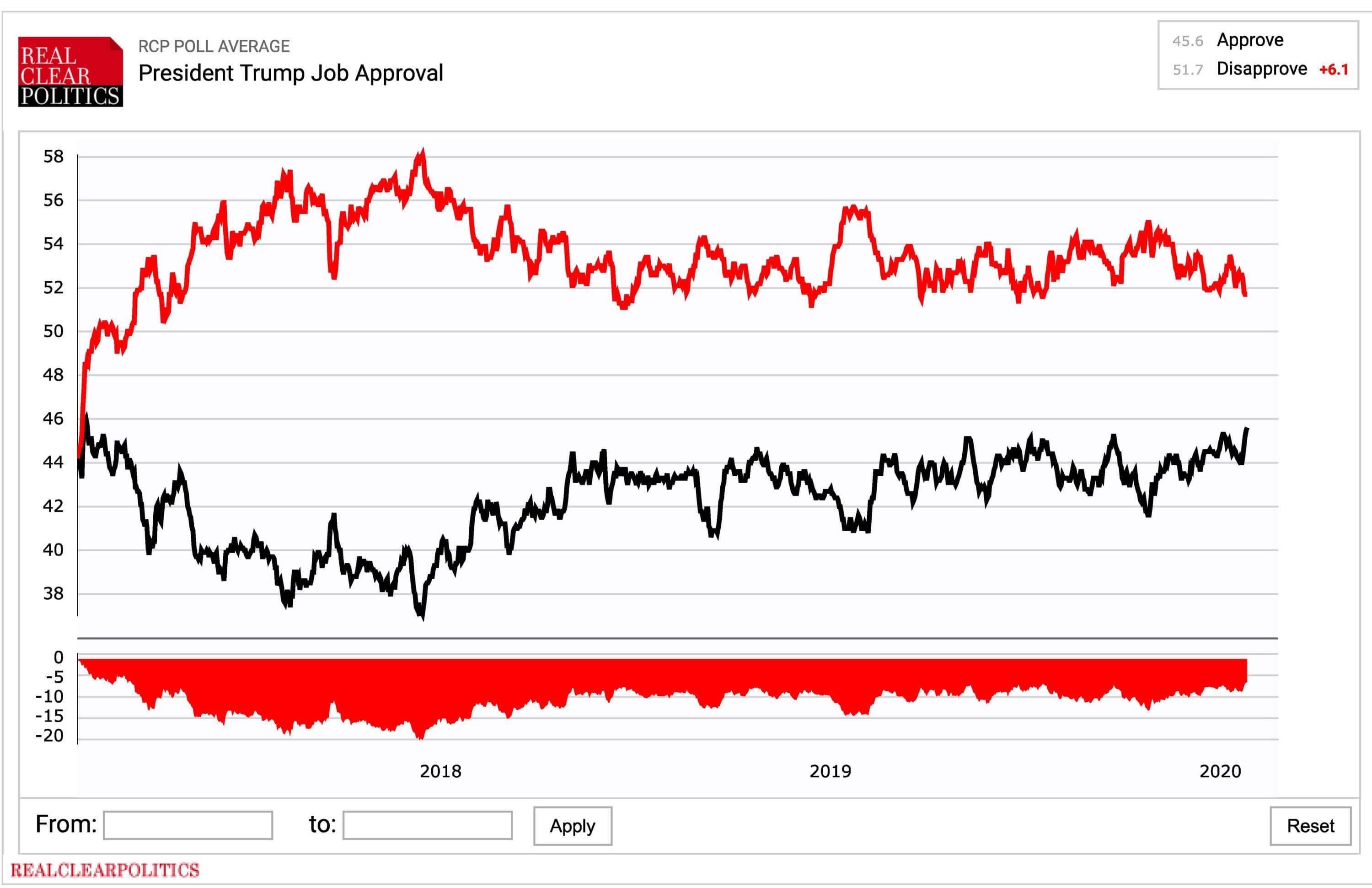 This is his fourth-best day. The only better days were: 45.9% on Feb. 2, 2017; 46.0% on Feb. 3, 2017; and 45.7% on Feb. 4, 2017.
Thus far, the trial in the Senate has not harmed the President's standing.
Published in Politics