The novel coronavirus infection that started in China is now making its way around the world. There is no need to panic. Hopefully, our public health measures will contain the spread within the US to make it at best a minor issue. Personally, I think it would be prudent to halt travel to and from China at this point, or at least insist on a strict quarantine for anyone arriving from China.
However, what if it does get a major toehold in the US and you need to take action? What can you do to protect yourself and your family?
First, the most important factor is simple common sense and good hygiene. Wash your hands, wash your hands, wash your hands! Twenty seconds with soap and hot water is number one; if that's not available, an alcohol-based hand sanitizer is also helpful. Next, don't touch your face or eyes. Anytime you touch a surface in public, cleanse your hands. Make sure you have some type of sanitizer to wipe down any surfaces at home or where you work.
What if you feel the need for some more active measures to protect yourself?
Masks can be helpful. Simple cloth masks have limited utility. Actually, masks are most effective when placed on the source of infection. If you want to go to a more effective method, the N95 respirator is used by most health care providers.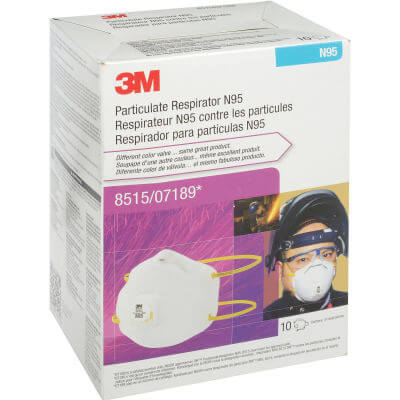 These are (currently) available at hardware stores, Walmart, and Amazon. Ideally, in the hospital they do a "fit test" to ensure a proper seal.
Doing a little research I found that the effectiveness of these masks is significantly enhanced if you place a "seal" of vaseline around the edge of the mask.
"The only mask to provide significantly different results on the Receiver was the N95 with a Vaseline seal."
Additionally, you need to protect your eyes. The virus can be caught from exposure to the mucus membranes in the eye. Get yourself a pair of goggles. Swim goggles would work well, they form a tight seal around the eye, could probably be soaked in a sanitizer to allow reuse. Otherwise, any goodies that provide a good seal around the eyes will work.
Disclaimer:
I'm a simple ER doc. I don't claim to be a virologist or infectious disease expert. I would welcome any input from anyone here with more expertise.
Good luck all. Remember that old Chinese curse: "May you live in interesting times."
Published in General