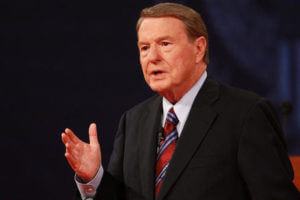 Jim Lehrer died Thursday, peacefully in his sleep at 85. He got his three-score years and ten with change back, a life lived in full. Lehrer was best known as half of PBS's "MacNeil-Lehrer Report." It debuted in 1975 and was an example of balanced reporting through at least the mid-1990s (when I drifted away from watching it).
Lehrer was also an entertaining author. I read and enjoyed several of the novels he wrote back in the 1980s and 1990s, notably, Kick the Can. He was an example of what news reporting and journalism should be and is no longer.
For your enlightenment, I offer Lehrer's Rules of Journalism, cribbed from Instapundit: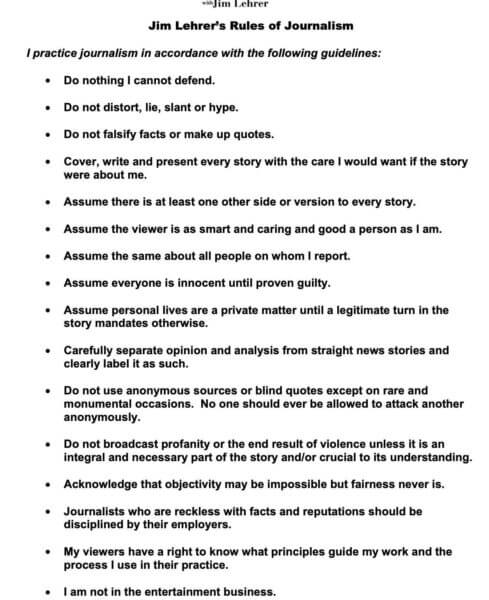 He was one of the good guys. Memory Eternal.
Published in Journalism