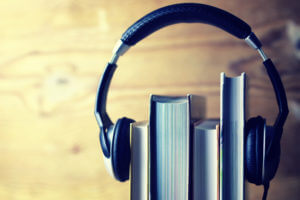 Ricochet folks have been very kind expressing an interest in my audiobook narrations, and I wanted to show my appreciation (I'm not denying the self-promotion but I'm trying to keep it low key). Besides, the project I'm talking about is special. When it's released it'll be my 48th audiobook, and none of them have captured me the way this one has.
Usually, I record a chapter a day after getting home from the day job. This time, I did three or four. I couldn't stop. When I heard my voice getting gritty I would quit and do a retake the next day. It generally takes about a month for me to record a book. I had this one edited and mastered in 10 days.
Redwood Audiobooks emailed me after The Federalist Society was turned in and asked if I was interested in something special. Thirty Seconds Over Tokyo, the first-person account of the Doolittle Raid, was being reprinted by a college press for the Pearl Harbor anniversary. They said they thought I would be the right narrator for it. I burned up some electrons replying, "Hell, yes, and thanks for the compliment!"
I read the book and saw the movie when I was a kid, but this new edition has some fresh material. The editor added an introduction comparing Pearl Harbor to 9/11, new text from Lt. Lawson's wife Ellen, as well as a little biographical info about Lawson. The story he told remains just as riveting.
Here's a chapter. It's about 20 minutes long and should play via Dropbox by clicking on the link. Let me know if it doesn't work.
The recording was handed in on Monday and Redwood is reviewing it. After I fix anything they want fixed, it'll go through a review at Audible, a process that generally takes two weeks. So, I expect this to be available for sale in late February.
When it's released I'll post a link here, and if you want a promo code for a free copy, all you have to do is ask. That goes for any of my titles on Audible if you care to search on my name and one of them strikes your fancy. Audible is good about supplying me with freebies. And I've got to say, when I put up a message about a new release, the response is much better on Ricochet than it is on Facebook or any of the other message boards I look in on. You folks are great.
Published in Literature