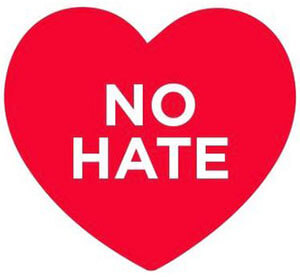 I believe that the reason leftism tends to win is that hate is a more powerful emotion than love. This was the strength that guided Nazi Germany. Hitler had many interesting ideas for the economy which may or may not have worked, but what led to his success was his hatred of the Jews. That hatred made him popular.
This seems impossible in today's more enlightened times, if one can avoid reading the perspective of German film director Werner Herzog: "Dear America: You are waking up, as Germany once did, to the awareness that 1/3 of your people would kill another 1/3, while 1/3 watches." That's ridiculous, right? We've moved past hatred. Right?
My mother's physician was a nice person. The 1970s had hit her harder than some, and she had a pleasant "live and let live" hippie vibe to her, and she was a very nice person. Until she killed my mother. That changed things. At least for me. It was a small mistake, really. Simple oversight. Perfectly understandable. To anyone except me. I spend my life trying to avoid small mistakes like that. So I expect more. And when you're taking care of my mother, I expect a lot more. And I am, by God, keeping score. Well, actually, perhaps God is not keeping score. I suppose God may take a more charitable view of such oversights. But I do not. I'm keeping score. Perhaps God will forgive her doctor. But I never will. When my mother died, I learned a lot about hatred.
Early in my career, I had a patient who was addicted to narcotics. She attempted to calm my concerns about renewing her prescriptions, stating, "I don't take these drugs to get high, I take them so I can feel normal." That makes sense, if you understand addiction. It's not right, it's not wrong, but that's the way it is.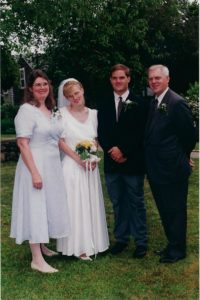 My visceral hatred of the physician who killed my mother makes me feel normal.
That sounds horrifying. But to me, it's strangely comforting.
Hate is more powerful than love. It's like a warm blanket that I wrap myself in, when I miss my Mom.
I take a dim view of human nature. Especially my own. When atheists say that no God could possibly love such flawed individuals as us, I am sympathetic to their view. It's the only view of atheism that makes any sense to me. Who could possibly know me and love me, at the same time?
No one, of course. Except for my God, and my Mom.
She loves me, no matter how screwed up I am. It can be hard to see God, sometimes. But my Mom was always there, in plain sight, but in the background. Joining others in their praise of my good qualities, and remaining respectfully quiet when others would point out my obvious deficiencies. She was my biggest fan. Even when she shouldn't have been.
Then one day she begins to cough. She'd never smoked. It was probably a cold or something. I was busy. I didn't check on it, figuring that her doctor would be all over it. Her doctor wasn't all over it, although she was a very nice person. My mother died of lung cancer soon afterward, once it spread to that remarkable brain of hers. What a brain. She was brilliant. What a beautiful brain.
I am thankful that I got to inherit part of her beautiful brain. And I take comfort in her loss by hating her doctor. I feel better. I really do. I love hatred. So is that love? Or is that hatred? I'm not sure. But I feel better. I really do.
Conservatism is based on love. You want others to do well, even if you don't know them, and they do better than you. You love others, so you wish them well. You don't tolerate others. You love others. So you wish them well.
Leftism is based on hate. It's not fair that others live well while you struggle. Life is not fair, and you want compensation. Not for me, but for my mother, who deserved better than she got. Her loss was not my fault, but yours, somehow. So it's up to you to compensate me for her losses. My vote depends upon your response to suffering you never understood. How could you possibly understand?
As a conservative, I love love. Love makes the world go 'round.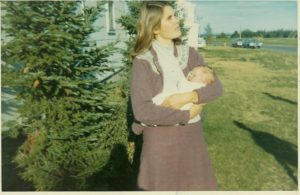 As a little boy who misses his Mom, I love hate. It fills a gap that I can't ignore. I feel better with hate.
So if you were running for office, which would you hope to take advantage of?
It's easy to criticize politicians who prey on those who hate. But you're merely projecting your own insecurities. Politicians don't hate. Politicians are just trying to get votes. They don't hate. Voters do. Voters like you and me, for example. Why?
Because hate is beautiful. Like so many awful things, it's beautiful.
There's a reason that no democracy can survive for long in this world.
I love love.
But hate is wonderful. It's beautiful, and pure, and powerful, and wonderful.
Screw love. I feel better with hate.
My beautiful mother is gone.
So God help us all.
---
When I drink too much, and get depressed, and write something, I generally get up the next morning and delete it. This essay is a good example of why I do that.
But I kept this one, because this essay is also an effort to explain that once we discard the idea that there is an all-powerful and all-knowing God that loves us despite our obvious faults, we have given up hope of loving one another. Thus, once we move from "love thy neighbor" to "tolerate thy neighbor" we have given up hope for love, and all we are left with is hate. And our infatuation with the beauty of hate will lead us to forget what love really means.
Love feels good. But hate is addictive.
I miss my Mom.
God help us all.
Published in General