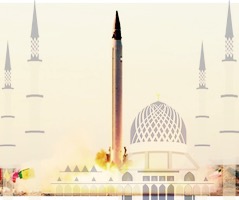 It should not be surprising that even commenters on Fox News would miss the obvious. President Trump tweeted about having 52 targets to match the 52 American hostages seized and held by the Khomeinist regime at its founding. He included the word "cultural" to describe at least one of the targets. Why is no one seeing the obvious here?
….targeted 52 Iranian sites (representing the 52 American hostages taken by Iran many years ago), some at a very high level & important to Iran & the Iranian culture, and those targets, and Iran itself, WILL BE HIT VERY FAST AND VERY HARD. The USA wants no more threats!

— Donald J. Trump (@realDonaldTrump) January 4, 2020
The US military does not develop target lists of international cultural treasures to smash. Who does not get this? President Trump is no LBJ, picking tactical targets. Surely everyone understands this. So, you can go with the obstinate position of someone like Ben Shapiro, certain that President Trump has no coherent foreign policy thoughts, and keep writing off every success as fortuitous and no thanks to The Great Big Ugly Man. On the other hand, you might just think for yourself for a moment.
President Trump took a briefing from Secretary of Defense Esper, General Milley, and Secretary of State Pompeo. We know this because they told us directly, in a short joint statement to the cameras. This was when the US military struck several Hezbollah targets in Iraq. Then Hezbollah attacked our embassy, under IRGC Quds Force orders, hearkening back to the 1979 attack in Iran. Then the leader of the IRGC Quds Force was allowed to fly into Iraq by the Iraqi Hezbollah officer who runs the Baghdad International Airport! That is the claim made by Oliver North on the Jim Bohannon Show on January 3.
So the American military killed him as a terrorist organization leader and as a foreign military officer coordinating attacks on our people.* See al Baghdadi and Admiral Yamamoto. This strike was certainly part of the options and capabilities our real national security experts briefed to President Trump, and it is reasonable to conclude that the "52" plan was also presented as part of the "and then what?"
So, given the particular set of lovelies in the Middle East, what do we all already know about sensitive or cultural sites? If I say "hospital, school, Hamas," what comes to mind? If I say "Iraq, mosque, weapons" what comes to mind? We all kind of know that there are forces in the region that use the cover of innocent, non-military sites to store weapons, to plan, and even to launch attacks. In part, this tactic is defensive, a shield made of our own ethics, and in part it is offensive, seeking to draw an armed response that their co-belligerents in our society can use to damage European and American domestic public opinion.
"They're allowed to kill our people. They're allowed to torture and maim our people. they're allowed to use roadside bombs and blow up our people. And we're not allowed to touch their cultural site? It doesn't work that way," POTUS SAID.

— Maggie Haberman (@maggieNYT) January 6, 2020
A light goes on. President Trump is getting a threefer here: trolling domestic opposition, showing reasonable people he cares more for American lives than foreign buildings, and letting the ayatollahs know he knows they have bad stuff stashed in or under "cultural" sites. The president has to be loving the Democrats' outraged response, and just wishing the next Democratic presidential primary debate was this week so they couldn't get their heads on straight in front of the American people.
[UPDATE: 7 January 2020] Consider how Secretary of State Pompeo exposes Andrea Mitchel, who had just come back
Secretary Michael R. Pompeo Remarks to the Press [Excerpt]

PRESS BRIEFING ROOM

WASHINGTON, DC

JANUARY 7, 2020

…In Afghanistan, there was an aspect of that conflict that deserves more attention, and that is the Islamic Republic of Iran's involvement there. Iran has refused to join the regional and international consensus for peace and is, in fact, today actively working to undermine the peace process by continuing its long global efforts to support militant groups there. Most people know about Iran's proxy networks in the Arab world, but the regime also has a relationship with the Taliban and related groups, such as the Haqqanis, the Tora Bora, and the Mullah Dadullah group. The Taliban's entanglement in Iran's dirty work will only harm the Afghanistan peace process.

…QUESTION: So just to be clear, the Soleimani strike was part of the administration's maximum pressure campaign, and going forward, the Iranians should understand, as they develop their calculus, that similar actions such as the Soleimani strike could well continue to be a feature of this maximum pressure campaign?

SECRETARY POMPEO: I think the President's been unambiguous in his – both the remarks he made down in Florida as well as the tweets that he's put out – about the seriousness with which we take this, the risk attendant that we are deeply aware of, and the preparations we've made to prevent those risks, as well as our determination that in the event the Iranians make another bad choice, that the President will respond in a way that he did last week, which was decisive, serious, and messaged Iran about the constraints that we are going to place on that regime so that it doesn't continue to put American lives at risk.

At the end, our Iran policy is about protecting and defending the homeland and securing American lives. I know that the efforts that we have taken not only last week with the strike against Soleimani, but the strategy that we've employed, has saved American lives. I'm highly confident in that.

…SECRETARY POMPEO: Andrea, yes, ma'am. How are you?

QUESTION: Mr. Secretary, thank you very much. A question about the issue of cultural sites, because the President said on Air Force One coming back, after you had been on the Sunday talk shows, that "They're allowed to kill our people. They're allowed to torture and maim our people. They're allowed to use roadside bombs and blow up our people. And we're not allowed to touch their cultural sites. It doesn't work that way."

Defense Secretary Esper has made it clear that he would not follow an order to hit a cultural site, would – would be a war crime. I'm wondering whether you would also push back in your advice or in your role. And secondly —

SECRETARY POMPEO: You're not really wondering, Andrea. You're not really wondering.

QUESTION: Well, the President is saying this repeatedly —

SECRETARY POMPEO: I was unambiguous on Sunday. It is completely consistent with what the President has said.

QUESTION: No, but the President has —

SECRETARY POMPEO: We will take – every action we take will be consistent with the international rule of law. And you – the American people can rest assured that that's the case.

QUESTION: But are cultural sites ruled out, sir?

SECRETARY POMPEO: Let me tell you who's done damage to the Persian culture. It's not the United States of America; it's the ayatollah. If you want to look at who has denied religious freedom, if you want to know who has denied – the Persian culture is rich and steeped in history and intellect and they've denied the capacity for that culture to continue. If you go back and look at the holidays around Cyrus and Nowruz, they've not permitted people to celebrate. They've not allowed people that they've killed – that Qasem Soleimani killed – they've not allowed them to go mourn their family members. The real risk to Persian culture does not come from the United States of America.

QUESTION: Can I ask a —

QUESTION: Sir, could I follow up? And so —

SECRETARY POMPEO: That – there is no mistake about that.

QUESTION: (Off-mike.)

SECRETARY POMPEO: Thank you, all. Everybody have a good day.
The United States was founded on tolerance. We have great respect for Persian history and its symbols, like Persepolis, Naqsh-e Jahan Square, and the Tomb of Cyrus. @khamenei_ir's corrupt regime should listen to the people of #Iran. They want their culture and their country back.

— Secretary Pompeo (@SecPompeo) January 7, 2020
Suddenly @JZarif cares about Persian culture. No one has damaged Persian culture more than the Islamic Republic — disrespecting Cyrus and holidays like Nowruz, prohibiting dancing, and putting an end to religious tolerance. Iran's regime has defiled everything Iranians hold dear.

— Secretary Pompeo (@SecPompeo) January 7, 2020
Secretary Esper bungled the "cultural" question, to the extent that he grants the hostile questioner's Orange Man Bad premise instead of rejecting it, like Secretary Pompeo, and then answering:
Press Gaggle With Secretary of Defense Dr. Mark T. Esper and Chairman of the Joint Chiefs of Staff General Mark A. Milley
JAN. 6, 2020

…SEC. ESPER: By the way, let me – let me elaborate on his answer because I know there's another question floating around out there. We didn't put any option on the table that we didn't believe in and that we – we knew that – that we couldn't execute.

And with each option we present the pros and cons, the cost and benefits. That's what we do all the time. That's my duty, my obligation. That's his duty and obligation as well.

Q: And you talk about de-escalate with Iran. Well, you just killed one of their two-star generals. They clearly want to take revenge on that. How do you expect them to de-escalate when you kill one of their senior officers?

SEC. ESPER: How – how do you expect us not to respond after they've been killing our people for 20 years? Sulimani alone has the blood of hundreds of Americans. He's wounded thousands of Americans and coalition partners.

So somehow them turning this around, he is a terrorist, a leader of terrorist organization who's been killing and attacking Americans for 20 some years. And the blood is on his hands. He was planning attacks on American forces.

He was there on the ground with the leader of Kata'ib Hezbollah, met him on the ground at the airplane, welcomed him so they can further coordinate attacks. This whole narrative that's being turned around is – is – is just – is silly.

GEN. MILLEY: So you've got a very long history here of a guy. We know his history. Importantly we knew his future. I'm not going to go into the details of that, and I know that a lot of people are out there – I've seen words like, oh, the intel was razor thin. Very, very few people saw that intelligence. He and I saw that intelligence. And I will be happy, when the appropriate time comes in front of the proper committees and anybody else, through history and every – I'll stand by the intelligence I saw, that – that was compelling, it was imminent, and it was very, very clear in scale, scope.

Did it exactly say who, what, when, where? No. But he was planning, coordinating, and synchronizing significant combat operations against U.S. military forces in the region and it was imminent.

…Q: For both of you if possible. The president has twice now, not hypothetical, said he is willing to strike cultural sites. Truly cultural sights not with weapons that makes them military targets. [This qualifying sentence is a lie, which Esper should have challenged.] So straight-up could you both say whether you are willing to target cultural sites?

SEC. ESPER: We will follow the laws of armed conflict.

Q: And that means no because targeting a cultural sight is a war crime?

SEC. ESPER: That's – that's the laws of armed conflict. [If the other guy hasn't turned the cultural site into a shield for legitimate targets.]
Secretary Esper seemed a bit flustered at this point in the press gaggle. He had just had to deal with a subordinate command on the ground leaking or improperly circulating an unsigned memo advising the Iraqi government of full American military withdrawal. This was immediately in the usual suspects' hands, as they quizzed the Secretary of Defense who had never seen or approved even a draft withdrawal statement. After that green-on-green bureaucratic friendly-fire incident, he was just a bit off message. He should have said something like:
"We have briefed the President on a number of contingency targets, and every one of them is a legitimate target, consistent with the laws of armed conflict as recognized in US law and treaties. The president has never asked me for any illegitimate targets. So, what I am telling you now is consistent with what President Trump has actually said, not what you say he said."
However, what he did say reinforces that the Department of Defense is not ginning up illegitimate target sets. President Trump didn't latch on to "culture" out of the blue; he got it from a briefing. Both Pompeo and Esper insist they comply with applicable laws. So, we are back to targets being briefed that included warnings about cultural sites. They should recommend a short phase that the president can use to clarify without giving away target identifications. Perhaps a tweet like this:
NO MORE HIDING BEHIND CULTURAL TREASURES. We know what is in, under, next door.
---
*It is worth noting that a strategic moment was largely unremarked, although the Washington Post and RT got the story [emphasis and comment added]:
The funeral procession for Iranian Maj. Gen. Qasem Soleimani began Saturday in Baghdad, where he was killed a day earlier by a U.S. drone strike. The next stops for Soleimani's body were the Iraqi cities of Najaf and Karbala, sites that are holy for Shiite Muslims. Soleimani's burial was scheduled for Tuesday in Kerman, his hometown in southeastern Iran, state media in Iran reported….

"In Najaf's dusty warrens, Iran has bankrolled schools and charities, built elaborate mosques and nurtured links with religious scholars in a bid to undermine the local clergy, who have long been fiercely independent," they wrote. "Clerics tied to Iran are promoting its particular brand of state-sponsored Shiite theology in the city's seminaries and have been maneuvering to install one of their own as Iraq's 'marja,' or supreme religious authority, Iraqi political operatives say."

That position is currently held by 89-year-old Grand Ayatollah Ali Sistani, Iraq's most influential Shiite cleric who has opposed some of Iran's core teachings around religious oversight of state affairs. [The full truth is that Sistani has the most senior voice, period, and has denounced the Khomenist regime for corrupting the faith. So, the Washington Post is lying by omission here.]

In November, during the height of protests against Iraq's political establishment — including its links to Iran — protesters set fire to the Iranian Consulate in Najaf. [In other words, Iraqi Shiite faithful are rejecting the well-financed bully boys from Iran.]
So, this immediate response shows the level of penetration of Iraqi society by Iranians, who these same Iraqi Shiites fought to the death in the Iran-Iraq War. The Iranian regime exploited the most sacred sites in the Shia faith to advance their political objectives in the wake of the killing of their top general. It is the fecklessness of Bush the Second and Obama that allowed this bad turn of events after we ousted Saddam Hussein, a secular dictator who aligned himself with Sunni extremists after Desert Storm.
Published in Foreign Policy