Tomorrow marks the 75th anniversary of the beginning of the Battle of the Bulge.
In October of 2015 two of my brothers and I traveled through parts of Europe retracing WWI and WWII battlefields, including two nights in the Bastogne area. The following are some pictures from what we saw in that part of the trip.
The current downtown area, radiating off of McAuliffe Square.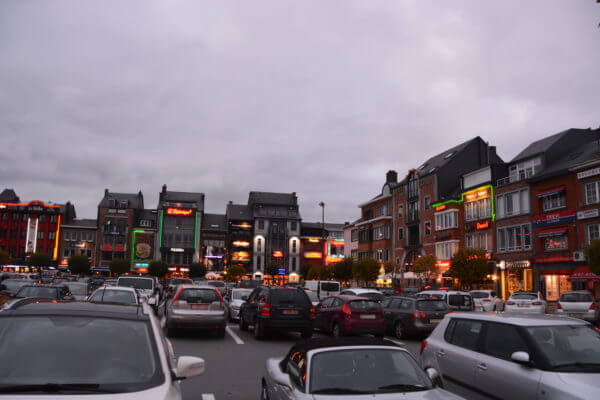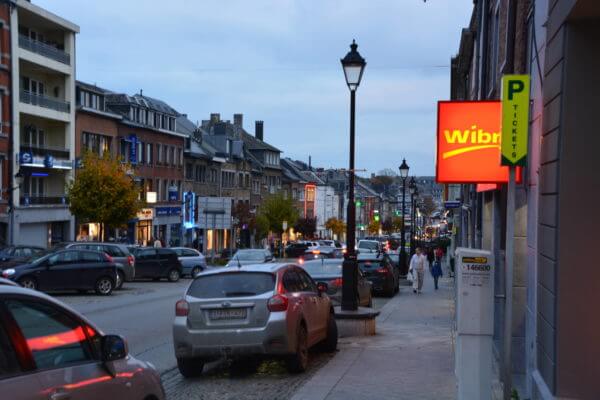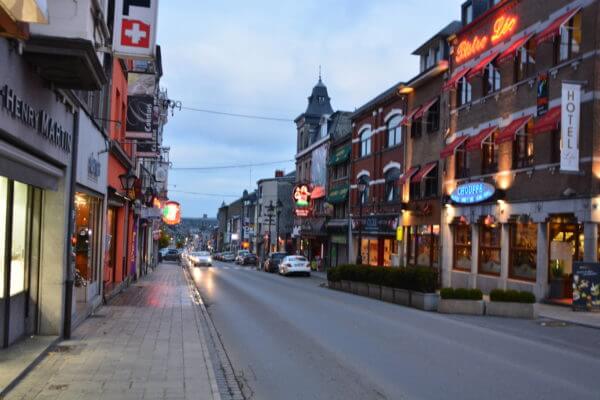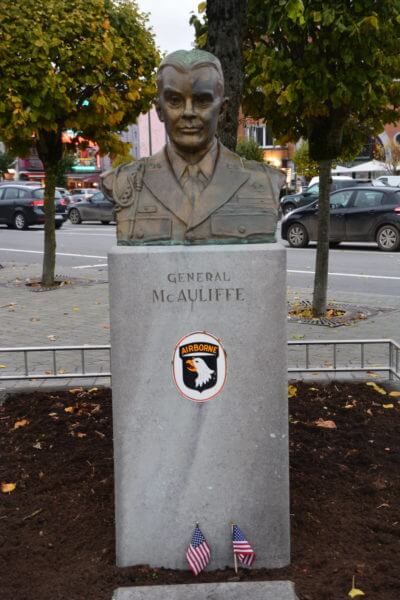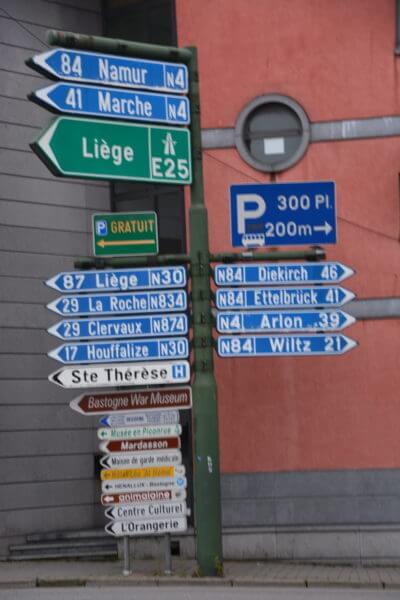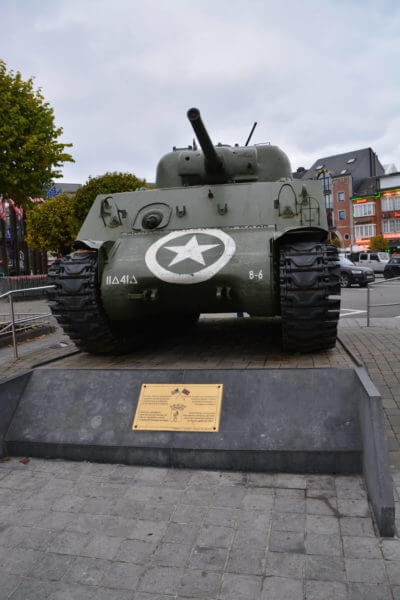 Wandering the streets, you pass markers like this: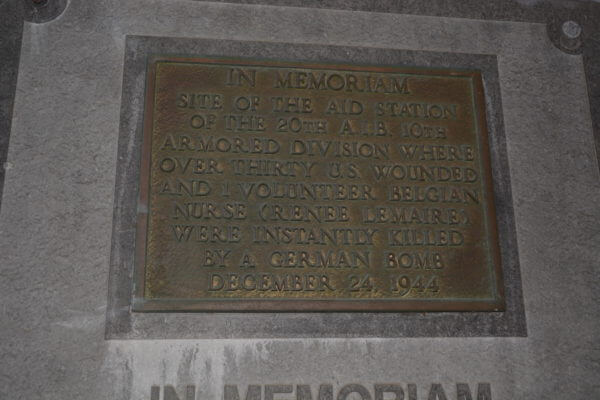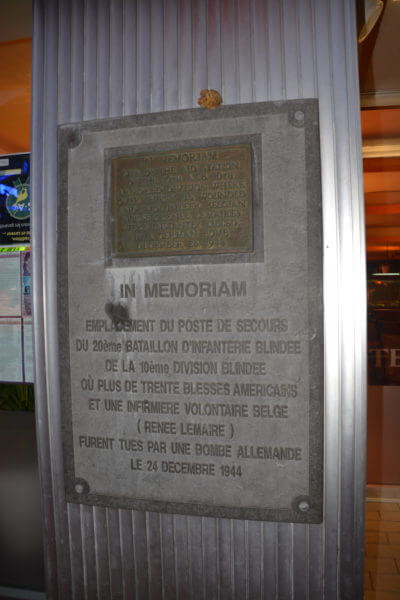 The highlight of the visit was the half-day spent touring the Barracks, and the multiple museum and artifact displays on the site.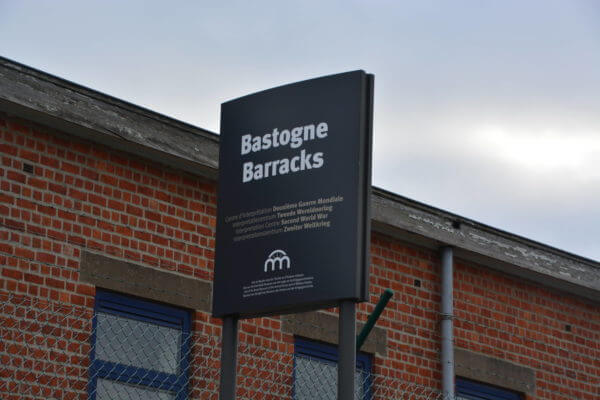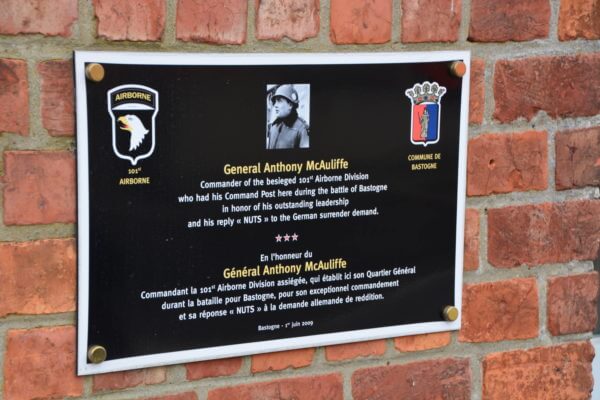 The pictures (below) mounted on the walls of the buildings are mounted in the same windows shown in the background of each picture. While it doesn't really show up in these photographs, you can identify bullets holes in the bricks and see the same bullet hole in the mounted picture.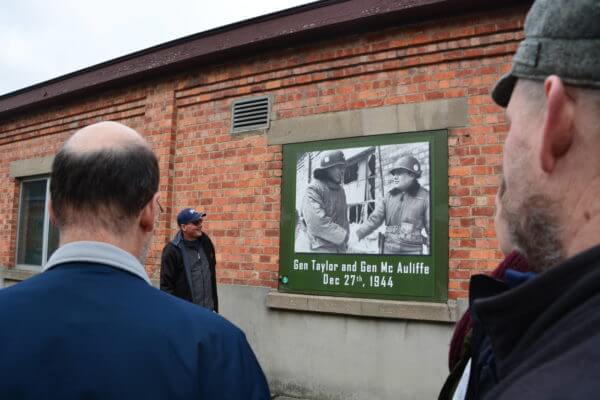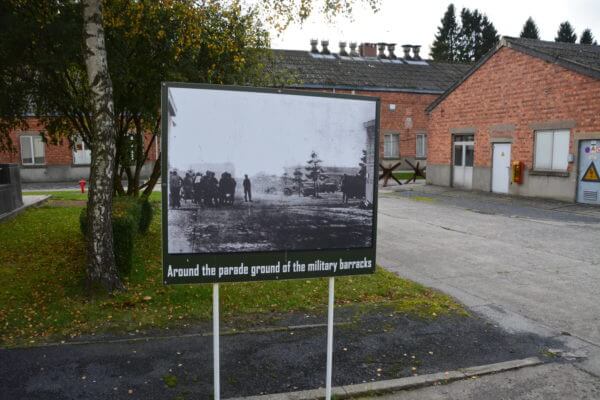 Pictures of veterans of the 101st and other units, on returning visits a few years earlier. Several names you would recognize from Band of Brothers.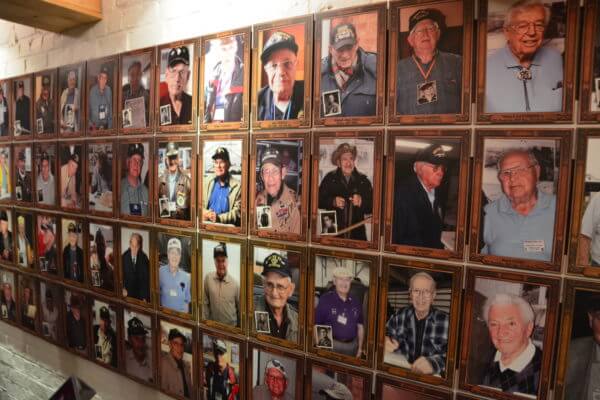 Compton and Marlarkey are the two lower pictures on the left side of this frame (the two not wearing hats):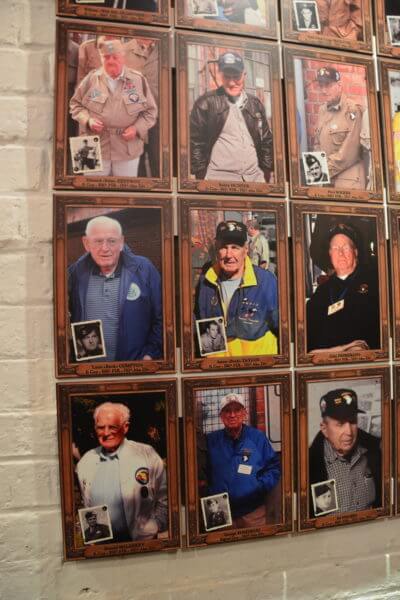 The barracks has a very impressive collection/museum of restored armored vehicles, from both sides of the conflict. 
This is a partial view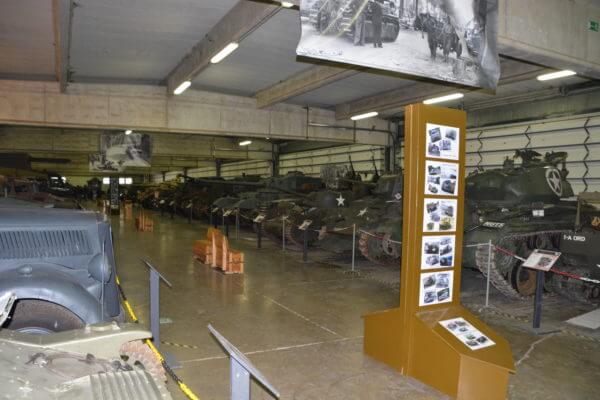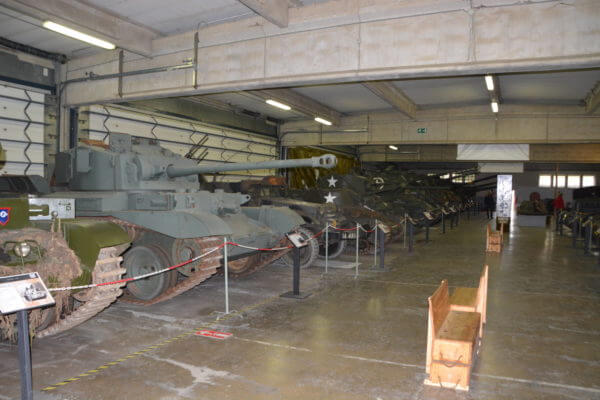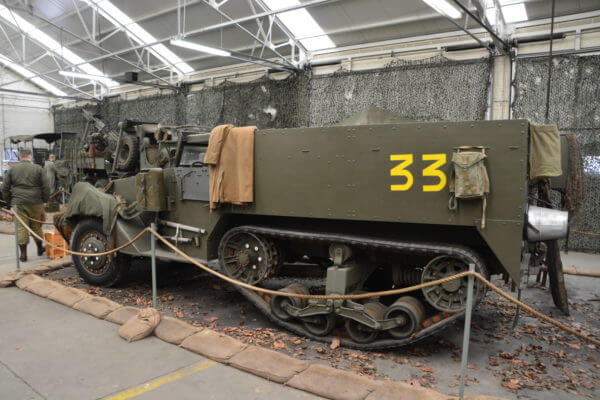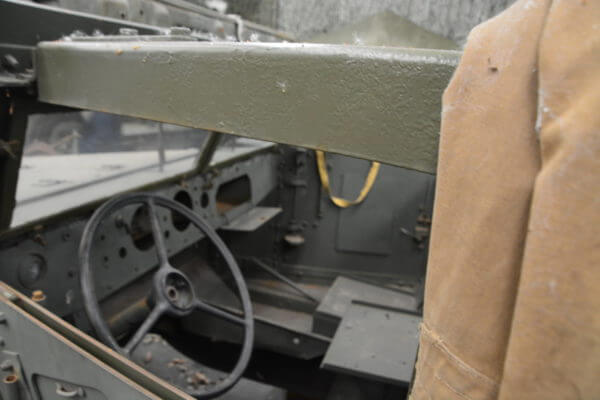 The outskirts of the nearby town of Malmedy was the site of the Malmedy Massacre, where 84 American POWs were murdered by SS troops. 
This is a diorama from the museum across the street from the site.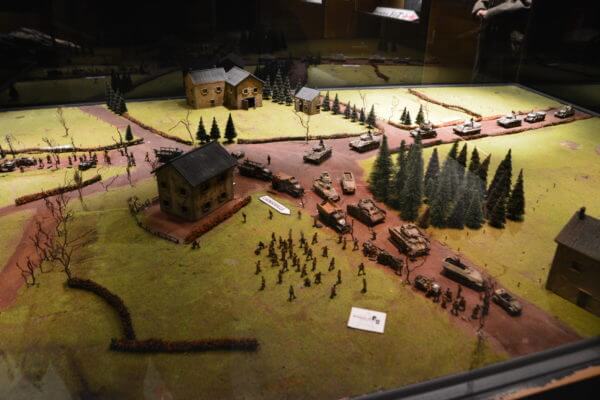 And this is the field where it happened: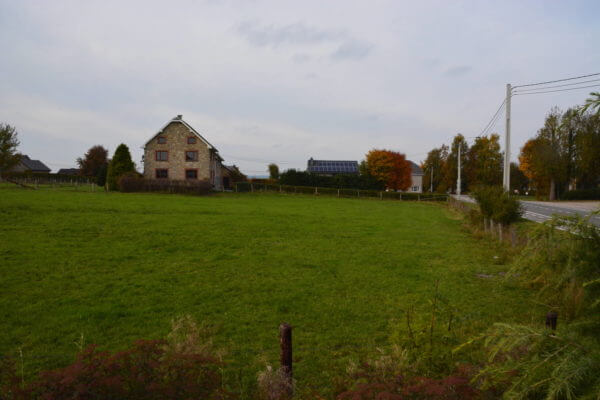 Across the other side of the street is a memorial.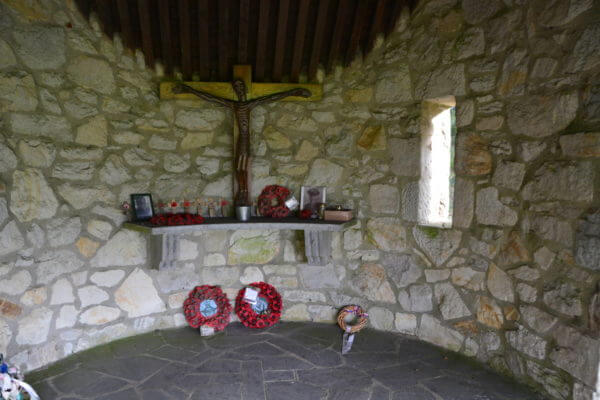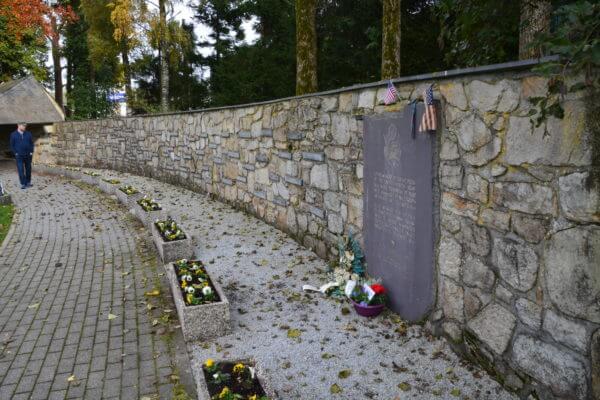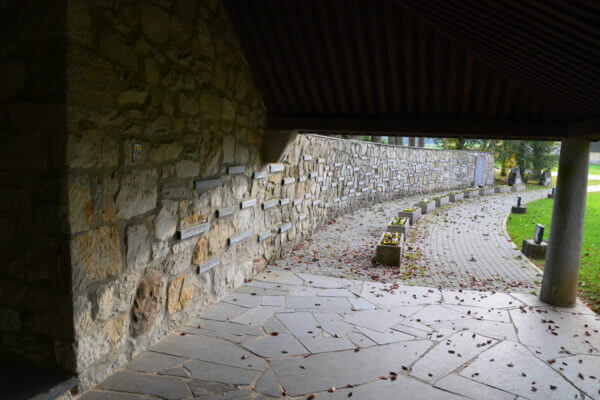 The American Cemetery where many of those killed in the battle were buried is outside of Luxembourg City. Like all ABMC sites, it is a amazing place to visit. General Patton is buried there, "at the head of his troops".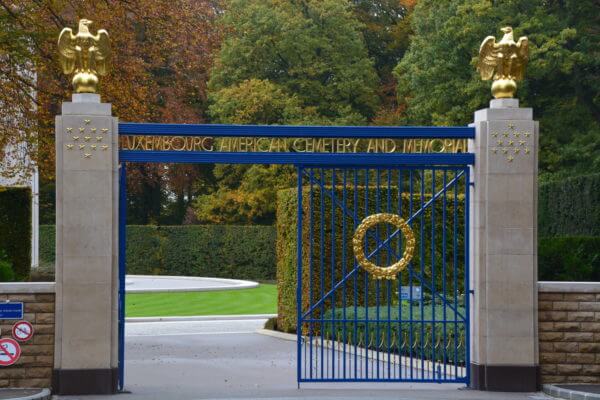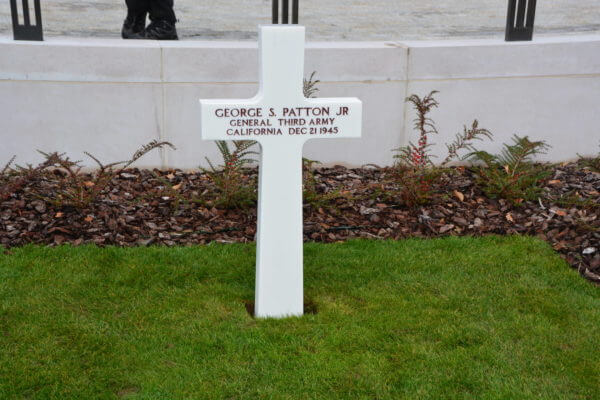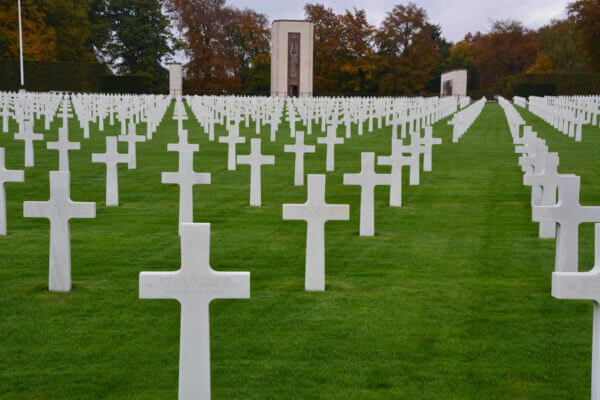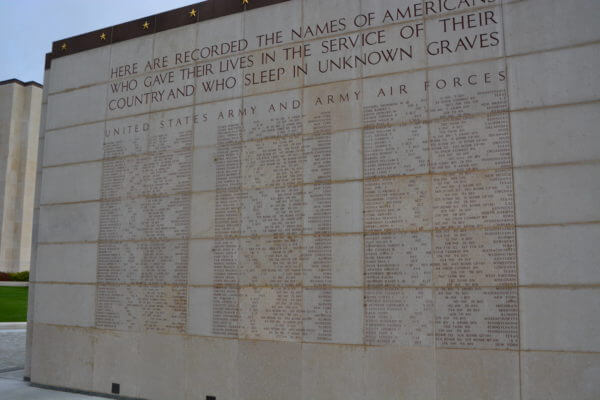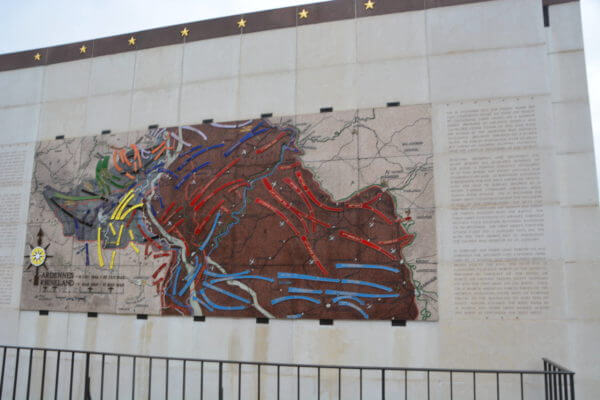 The chapel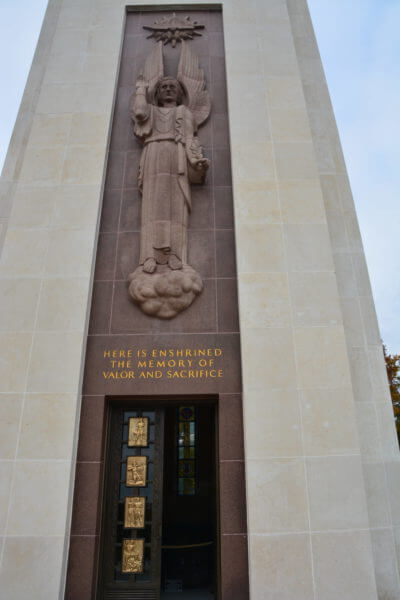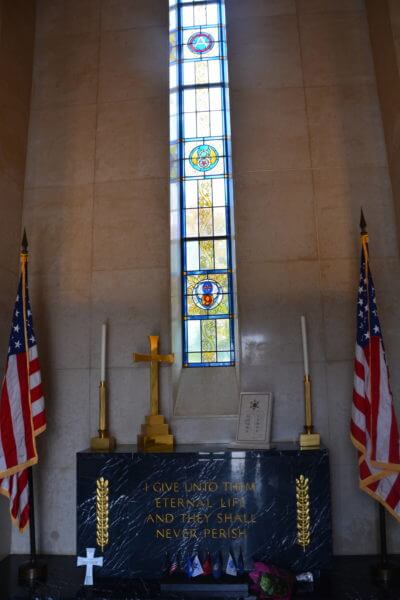 Just a few minutes away from the Luxembourg cemetery is a German Military cemetery. The German cemeteries we visited have a very different feel from the American ones: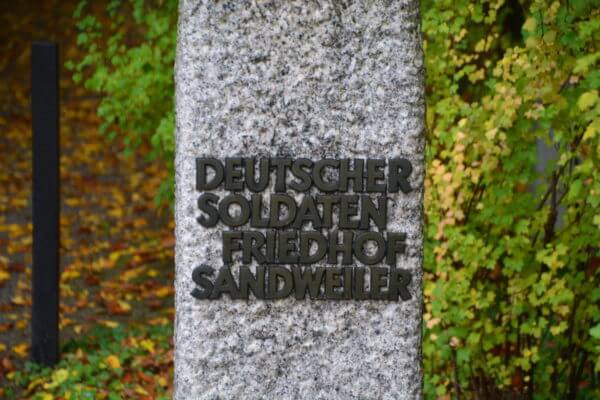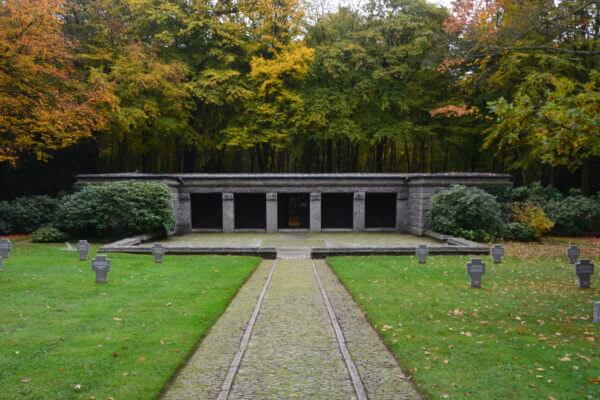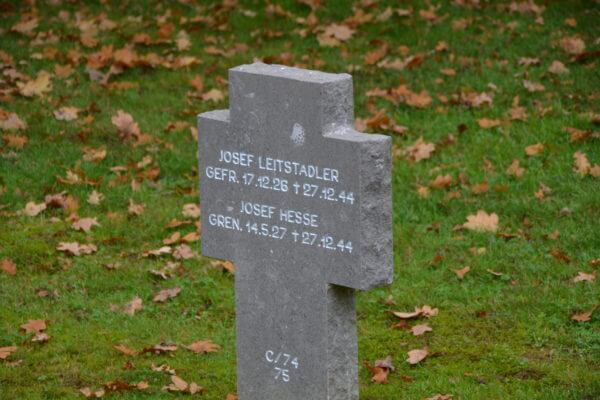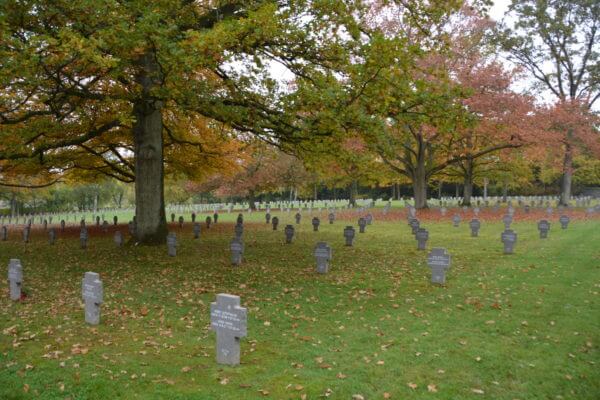 Published in General