One of the consequences of our narrative-consumed media culture is the glorification of 16-year-old truants who are manipulated and victimized (some say abused) by activist adults. Somehow, such symbolic individuals, with no real knowledge, training or experience make their way onto the cover of magazines. Meanwhile, a 21-year-old student, Reed College senior and budding scientist who has not only stayed in school but has actually done something that could prove meaningful in the global cause to reduce plastic pollution. After all, that which gets rewarded gets repeated.
It's a real issue. The globe produces about 450 million tons of plastic every year, and about 8 million tons of it winds up in our oceans. These plastics last on average 15 years.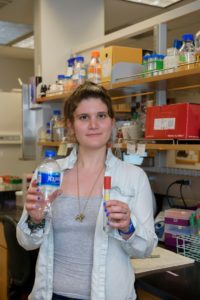 Morgan Vague is that Reed College student. She discovered a microbe that eats certain forms of PET, a commonly used plastic. This is amazing, but don't expect any Nobel prizes or a person of the year award, since Morgan doesn't appear to be getting any attention or support from so-called environmental groups. They seem more interested in the 16-year-old truant who screams at us.
Published in Science & Technology