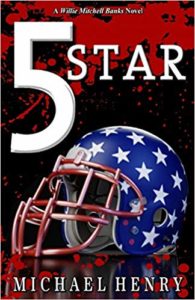 In a good mystery, whatever the medium, the audience should not be able to tell very early on what really happened. It should be a journey of discovery for the audience as it is for the characters of the mystery. I was recently at a play which was a form of Sherlock Holmes fan-fiction wherein at the end, it turns out that Doctor John Watson is the real hero, but prefers to keep a low profile behind Holmes. It was hardly the first time I have encountered such a twist in Sherlock Holmes fan-fiction, but it was fairly well done. In this case, the writer was a little too cute in winking at the audience as he puts dialog into Holmes' mouth about how writers can never be trusted.
I had been summoned to report for jury duty for yesterday. For those who have never been through the process, bringing a good book is always in order. Usually there is quite a bit of waiting time before selection. What is more appropriate than a mystery/legal thriller to read while awaiting empaneling or dismissal? I brought along Michael Henry's latest Willie Mitchell Banks novel, 5 Star. To quote from a description of the book from the author's Website:
El Ray, a 5-star Ole Miss quarterback recruit, is murdered on an unauthorized weekend visit, triggering a vindictive NCAA investigation eager to pin the blame on the university, and sending former D.A. Willie Mitchell Banks into a deadly drugs-for-sex underworld in rural Mississippi…
As I have mentioned in previous reviews for Willie Mitchell Banks novels, Willie Mitchell is a fairly regular guy. He is neither superman nor super-sleuth. He is, at this point, a retired district attorney (elected chief prosecutor for a county) from a small county in the rural Mississippi delta country where he was born and raised. He has moved to the big city in northern Mississippi. At times, one wonders why Willie Mitchell doesn't connect the dots a little bit faster. But as in any good mystery, sometimes the dots are just dots and do not connect at all, and the reader is left erasing some lines he has made in order to connect other sets of dots. In the end, though, all the dots were there, and the picture drawn is a satisfying one.
If you have read the previous Willie Mitchell Banks novels, some earlier characters show back up in this one. His friend Jimmy Gray is here, of course. Willie Mitchell's son Jake comes back into the picture. There are a few others who make brief appearances. There are also many new characters. I do not think it is necessary to have read the other Willie Mitchell Banks novels to understand what is going on. I think the older characters are well-introduced and references to previous adventures are clear.
The book is presented as a first-person reminiscence. I know there are some who do not like narratives in the first person, but it has two strengths in this novel. First, we are taken along for the ride of what facts Willie Mitchell knew and when he knew them. Second, there is no doubt of the point of view character. One of the mistakes that many authors make that gets me out of a book is shifting the point of view character in the middle of a scene without a strong indicator or reason not to have a strong indicator.
There are some lighter moments in the book, despite its being a story of murder. There are also some moments when Willie Mitchell or his friends make stupid mistakes. Even they, afterwards, describe one scene as their Keystone Kops moment.
5 Star is good writing. It's a good story. Don't wait until you are summoned to jury duty to read this book, but if you do have such a summons for upcoming jury duty, take it along. It will make the waiting while on jury duty much more enjoyable.*
---
* Just don't read passages about juries aloud in the jury room.
Published in Literature