The scene is K Street, NW Washington DC around 11 a.m. Friday by McPherson Square. This massive protest by Extinction Rebellion was staged to bring the World Bank to its knees and stop the financing of the ongoing capitalist plot to kill the earth.
As you can see, the march occupies almost an entire city block (mostly because the marchers are kind of spread out). The DC policeman on the bicycle is at the head of the march and the big blue ball visible in the back is the end. (The additional three photos below capture the march in its entirety.)
Keep an eye on international stock exchanges today to see if the shock to the global banking system reverberates as a result of the blow struck by XR.
Fortunately for the global economy, none of the high-end restaurants favored by World Bank professional staff were affected by the march.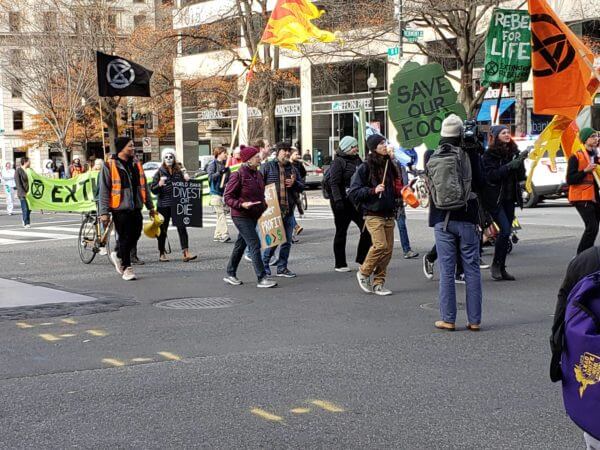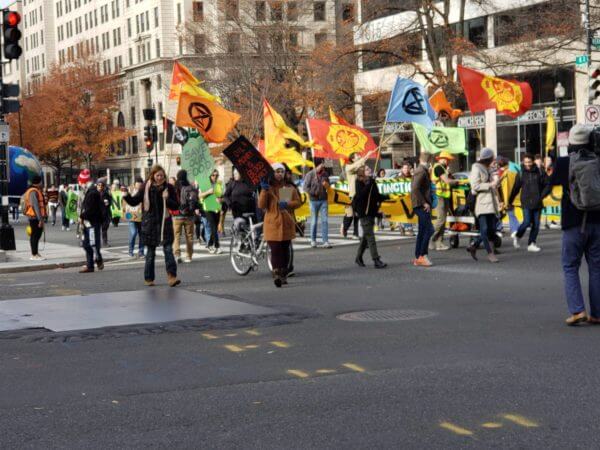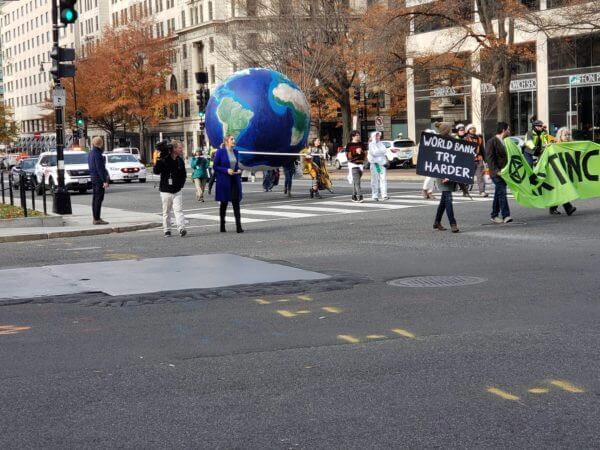 Published in General