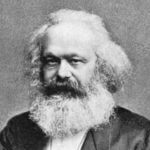 The efforts to slur, silence and punish people who refuse to kowtow to the Leftist agenda are increasing. With the talk of socialism, the Left continues to try to control our thinking, stop our discussions and attack any ideas that differ from their own. Recently I noticed a use of language that surprised and alarmed me. I'd like to briefly summarize their actions to date, and then share the most recent attacks on what we say and do.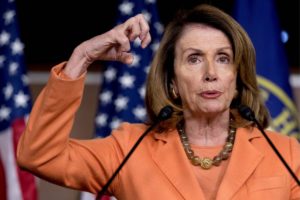 One of the earliest efforts to control the language, and in particular to castigate people who disagreed with them, appeared as political correctness:
Professor Frank Ellis at the University of Sheffield noted the term 'political correctness' was first used in the late 19th to the early 20th century when Vladimir Lenin began his rise to power. Ellis said that Marxist-Leninists and Maoists placed a heavy preeminence on being ideologically correct, both politically and theoretically. Essentially, a 'forum for discussion,' as Ellis described it, would impede the revolutionary spirit needed to upend the social order.

Consider 20th century Europe, where the Frankfurt School was born in Germany. As pointed out by author William Lind, it was the intellectuals, such as Georg Lukacs, who believed culture needed to be rooted out before it could be replaced by a Marxist one. To do so, 'critical theory' came to fruition with the goal of destroying what it perceived to be old ways of thinking.
Today's attempts to silence conservative speakers on college campuses are ubiquitous. A database for "disinviting" speakers who might offend college students is online. The universities have convinced students that they are threatened by conservative ideas, need safe spaces with cookies and milk and stuffed animals; effectively the students who buy into these ideas are being crippled in their abilities to be self-sufficient and critical thinkers. Attacks on social media toward those who disagree with the Leftist agenda are well-known.
A second area of propaganda and ostracism are personal attacks. Words like racist, white supremacist and phobic such as islamophobia and homophobia are used to marginalize people who take exception to Leftist ideas. These slurs actually have no specific meaning, nor does the Left care about being precise: it only cares about denigrating those who disagree with them. To show the absurdity of these slurs, Ben Shapiro has been called a white supremacist of late. One description of white supremacy is a hatred of minorities, particularly blacks and Jews. Ben Shapiro is an Orthodox Jew.
But the most recent move to control our language is just as insidious. The Left is now resorting to transforming terms that they once despised into laurels of pride. Recently Nancy Pelosi embraced the word "patriotism" in a speech:
'The Republicans are in denial about the facts,' she said. 'If the Republicans do not want to honor their oath of office, then I don't think we should be characterized as partisan in that way because we are patriotic.'
Rep. John Sarbanes from Maryland used the term patriotic as well:
In the Washington Post, Pelosi and Sarbanes wrote, 'We will confront discrimination with the Equality Act, pass the Dream Act to protect the patriotic young undocumented immigrants who came here as children, and take the first step toward comprehensive immigration reform.'
I wonder why he assumes these illegal aliens are patriotic, since they have broken our laws to enter this country?
One last example from Speaker Pelosi made me cringe:
'Our first responsibility is to protect and defend the Constitution of the United States,' said the speaker.
Seriously?
Given the amount of lying, manipulation, disdain for procedures and fairness that the Left/Democrats have shown recently, I find this comment lacks credibility.
So the Left is now taking language that they hated and resented, and turning these words and phrases around to meet their political agenda. These steps are intended to further their goals to control the thinking of American citizens. As paranoid as this proposition may sound, it is just one more move toward socialism and government control.
The following description on the tactical use of language is frightening and disheartening:
Percy Shelley wrote in Prometheus Unbound that God 'gave man speech, and speech created thought,/ Which is the measure of the universe.' Shelley's remarks demonstrate how powerful language is in how humans think. Since a human's stream of consciousness is essentially just words, an individual's vocabulary greatly influences the thoughts he or she can have. While no one can know every word representing every idea, let any restriction on the words that one knows imposed by an outside body represent a curtailment of thought. While any mutations of language may seem insignificant, totalitarian leaders truly believed that 'by controlling language, … [they] could control their subjects.' Since their intention was not to merely use brute force to subject citizens to their will, the best way to make people follow them was to alter language and deeply convince the populace that their rule is legitimate.
What is your reaction to this distortion of language?
Published in Politics