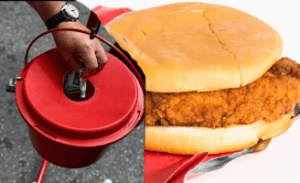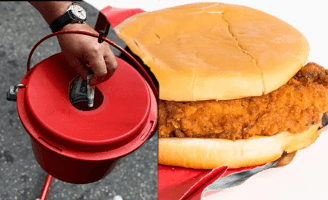 The Advent or Nativity Fast began Friday, Nov. 15, according to the Orthodox Christian calendar. Everyone, regardless of faith, can profit from considering the purpose behind this fast, which lasts until Christmas Day, the Nativity of Christ. In the spirit of goodwill, and the season, please consider these watchwords: pause, pray, push.
The fast is not a starvation fast, but rather a disciplined daily choice to not purchase or consume foods that at least once were more costly. By refraining from purchasing more expensive or luxury food items, you free up small but meaningful sums each day or week. These sums can then be giving to those in need or less well-off. The two acts, self-denial and giving to others, symbolize Christ's self-denial and great gift to the world in setting aside glory and coming to dwell among us.
As a purely practical matter, exercising a little dietary self-denial this time of year might well also pay off if you step on the scales in the New Year! Forgo that weekly beer and burger night, or a daily calorie-loaded "coffee" drink, or that tasty chicken sandwich for lunch, or chicken minis for breakfast, plus the waffle fries, and you may find you do not need to let your belt out a notch after Christmas dinner! So, there are both material and spiritual benefits to a little self-denial this time of year.
I don't know about you, but I could surely benefit from a bit of dietary restraint starting now, instead of waiting for the Western church four weeks of Advent to start on December 1st. Scale, New Years, yikes. Since we are creatures of habit, consider these watchwords: pause, pray, push.
*Pause when you know you usually are headed to the restaurant or watering hole. If you are on the road and your car develops that steering problem near, say, Chick-fil-A, then safely pull into a parking space. This creates mental space for you to get to the other two steps.
*Pray. Consider praying for a Christmas miracle, for the Cathy family to lead the Chick-fil-A executive board to publicly join the leaders of the Salvation Army, standing side-by-side serving Christmas dinner to the needy, embracing the poor and the great good work of the Salvation Army. What a truly Christian, truly compassionate, truly loving thing that would be, and what a message to our whole society.
If that is a bit much for you then consider a moment of contemplation, gratitude for the good things in your life, including the money you have to spend at your discretion on tasty chicken sandwiches, or burgers, or beer … which leads to a constructive response: push.
*Push the button on an online Red Kettle. Radio hosts and all manner of organizations have placed Salvation Army Red Kettle campaign buttons on their web or social media pages. You can bookmark one, or just go to the Salvation Army's national page and create a button, a short cut on the main screen of your phone, tablet, or computer. Yes, going old school and dropping those dollars in a physical red kettle works as well, but may be disconnected in time and so easier to forget after saying not to the sandwich.
Oh, and we all know how much we actually spend, even if we might not always want to think of it. So, if we are doing this thing, let's not be cheating the poor and the Baby Jesus! In the midst of all the noise and strife around us, this could be a very blessed season with much good done.
Published in General