So you have one Joe Biden actually bragging about his ability to control officials in the Ukraine. So he doesn't just brag – he is actually recorded and on the record during his appearance before the Council of Foreign relations in 2018.
Here is the crucial link;  it is so easy these days to take someone down as everything is recorded.
Joe Biden did not want the officials in the Ukraine looking into his family's corruption through their work with Burisma, an energy company. As everyone here probably knows by now, Joe's son Hunter Biden served in an official capacity at this company. Through the link between the Biden's and Secretary of State John Kerry, the USA actually funded skinheads to help wage war inside the Ukarine. As a result of that war, some thousands of people were killed, and anywhere from 175,000 to 225,000 people became refugees. But if war is what it takes to keep the Bidens in the loop of Big Energy, war it will be.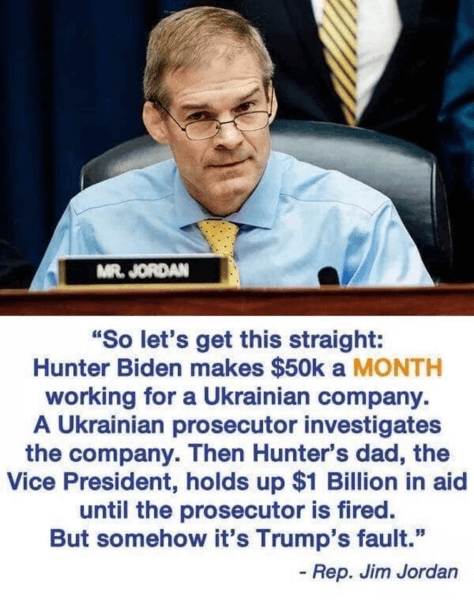 Trump makes a phone call and now has faced these impeachment hearings.
Fortunately, the American people are not dumber than a bag of rocks, and his polling numbers are actually trending upward.
We need to work as hard as we can, on various matters, especially with regards to electronic machinery used by Democrats in California, to flip the votes. The same machinery is used in Illinois and New York States as well.
Come November 2020, the nation cannot afford to have the Democrats in power.
Published in General