Everyone's birthday is special. But until I started to study Judaism more carefully, I didn't realize how auspicious birthdays are to the Jewish people.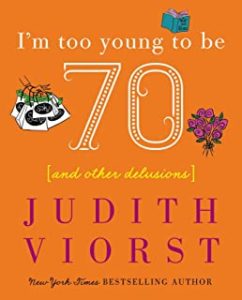 I think this statement makes the point well:
Your birthday commemorates the day on which G‑d said to you: 'You, as an individual, are unique and irreplaceable. No person alive, no person who has ever lived, and no person who shall ever live, can fulfill the specific role in My creation I have entrusted to you…'
As a Jew I find this sentiment both overwhelming and heartening. It reinforces the belief I've arrived at that as a Jew, I have a serious responsibility to serve G-d and everyone whose life I touch. I accept G-d's expectation for me to be creative and appreciate my life. And I feel grateful to be given the gift of life and the opportunity to serve. And I believe that G-d has invested me and all of us with His spirit. I also appreciate the beauty of this statement to Jews:
This is the day when you were given the mandate to change the world. The day when G‑d entrusted you with the mission to challenge a world that is hostile to spirituality and transform it into G‑d's private sanctum. And in accomplishing this goal, you, too, were given the ability to achieve incredible spiritual heights—heights unimaginable to the soul before it was dispatched from its lofty heavenly abode to inhabit a physical body.
Celebrating a birthday is also a demonstration that you are and will continue to be worthy of G‑d's trust. No matter the obstacles, you will persevere and live up to G‑d's expectations of you.
In some Orthodox communities, boys who turn three years old receive their first haircut, called an Upsherin, and a special meal:
A child's third birthday signals a major transition in his or her education. For the first three years of life, a child absorbs the surrounding sights and sounds and the parents' loving care. The child is a receiver, not yet ready to give. At the age of three, children's education takes a leap—they are now ready to produce and share their unique gifts.
At approximately three, girls can begin lighting the Sabbath candles. At five, a child begins formal Torah study; at 13, young people celebrate their coming of age with a bar mitzvah (boys) or bat mitzvah (girls).
I missed all of these celebrations. But I am now aware of this next one that is on the horizon:
The eighty-third birthday is also associated with a Jewish custom. Many believe that a person has lived a full life when reaching 70. According to Psalm 90:10, 'The days of our years are seventy years.' If you reach 83, you have the right to celebrate your bar mitzvah all over again.
I didn't have a first bat mitzvah. But who knows what I will decide at 83, since today I am 70 years old.
Published in Religion & Philosophy