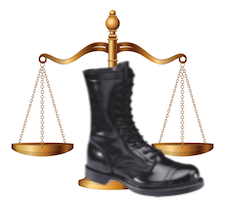 Contrast President Trump with both Bush the Second and Obama. Trump has recognized the poisonous betrayal of our troops by careerist bureaucrats, senior officers (but I largely repeat myself), and the JAG (Judge Advocate General) fifth-column lawfare. His pardons are a calculated and calibrated response and are consistent with another pardon issued six months ago.
The President has signaled to those who face bullets and bombs that he will back them. Trump backhands the senior officers who covered their own butts and advanced their own uniformed and post-uniform careers at the expense of those far junior. He signals the services' corps of lawyers that there are limits to their lawfare. All of this is to the good, and for these reasons, whatever the surface feigned concerns, the haters of the legitimately elected president and his voters howl.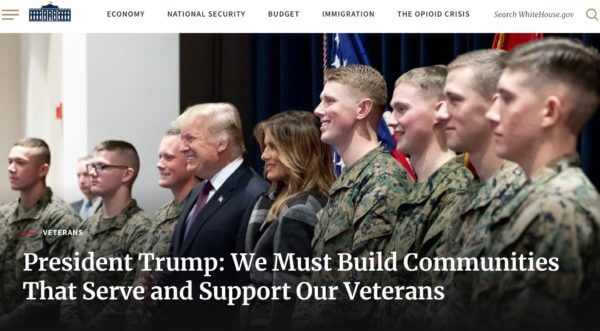 Statement from the Press Secretary
Issued on: November 15, 2019

Today, President Donald J. Trump signed an Executive Grant of Clemency (Full Pardon) for Army First Lieutenant Clint Lorance, an Executive Grant of Clemency (Full Pardon) for Army Major Mathew Golsteyn, and an order directing the promotion of Special Warfare Operator First Class Edward R. Gallagher to the grade of E-7, the rank he held before he was tried and found not guilty of nearly all of the charges against him.

In early July 2012, only days after Lieutenant Lorance had taken command of his platoon in one of the most dangerous battle zones in Afghanistan, a motorcycle with three men approached him and his men with unusual speed. Under difficult circumstances and prioritizing the lives of American troops, Lorance ordered his men to engage, and two of the three men were killed. Following these events, Lorance was convicted of several charges. He has served more than six years of a 19-year sentence he received. Many Americans have sought executive clemency for Lorance, including 124,000 people who have signed a petition to the White House, as well as several members of Congress, including Senators Bill Cassidy and John Kennedy, and Representatives Steve Scalise, Garret Graves, Duncan Hunter, Paul Gosar, Adam Kinzinger, Scott Perry, Brian Babin, Neal Dunn, Michael Waltz, Louie Gohmert, Daniel Webster, Steve King, Ralph Norman, Mark Meadows, Clay Higgins, Ralph Abraham, Mike Johnson, and Jody Hice.

Major Mathew Golsteyn, an officer of the United States Army and graduate of West Point, is currently set to stand trial for an allegedly unlawful killing in connection with one of the largest battles of the Afghanistan War. As our forces cleared the Taliban from the city of Marjah, an Improvised Explosive Device detonated, killing two Marines. The terrorist bombmaker, as identified by an Afghan informant, who had killed our troops, was detained and questioned. Golsteyn was compelled to release him, however, due in part to deficiencies within the fledgling Afghan detention system. Golsteyn has said he later shot the terrorist because he was certain that the terrorist's bombmaking activities would continue to threaten American troops and their Afghan partners, including Afghan civilians who had helped identify him. After nearly a decade-long inquiry and multiple investigations, a swift resolution to the case of Major Golsteyn is in the interests of justice. Clemency for Major Golsteyn has broad support, including from Representatives Louie Gohmert, Duncan Hunter, Mike Johnson, Ralph Abraham, and Clay Higgins, American author and Marine combat veteran Bing West, and Army combat veteran Pete Hegseth.

Before the prosecution of Special Warfare Operator First Class Edward Gallagher, he had been selected for promotion to Senior Chief, awarded a Bronze Star with a "V" for valor, and assigned to an important position in the Navy as an instructor. Though ultimately acquitted on all of the most serious charges, he was stripped of these honors as he awaited his trial and its outcome. Given his service to our Nation, a promotion back to the rank and pay grade of Chief Petty Officer is justified.

The United States military justice system helps ensure good order and discipline for our millions of uniformed military members and holds to account those who violate the Uniform Code of Military Justice. Due in part to this system, we have the most disciplined, most effective, most respected, and most feared fighting force in the world.

The President, as Commander-in-Chief, is ultimately responsible for ensuring that the law is enforced and when appropriate, that mercy is granted. For more than two hundred years, presidents have used their authority to offer second chances to deserving individuals, including those in uniform who have served our country. These actions are in keeping with this long history. As the President has stated, "when our soldiers have to fight for our country, I want to give them the confidence to fight."
Six months ago, President Trump pardoned an Army first lieutenant, Michael Behenna (the second commissioned rank, usually attained after two years of commissioned service) for a similar fact pattern. Apparently the DoD chose to ignore this strong signal, so now Trump has righted three more wrongs done by the brass and their lawyers. Add to this slap in a specific set of flag-rank officers' faces the devastating address by Attorney General Barr to the Federalist Society, in which he called out those who pretend to be our black-robed masters for their blatantly unconstitutional extension of domestic criminal law restrictions onto every battlefield [link added]:
To my mind, the most blatant and consequential usurpation of Executive power in our history was played out during the Administration of President George W. Bush, when the Supreme Court, in a series of cases, set itself up as the ultimate arbiter and superintendent of military decisions inherent in prosecuting a military conflict – decisions that lie at the very core of the President's discretion as Commander in Chief.

This usurpation climaxed with the Court's 2008 decision in Boumediene. There, the Supreme Court overturned hundreds of years of American, and earlier British, law and practice, which had always considered decisions as to whether to detain foreign combatants to be purely military judgments which civilian judges had no power to review. For the first time, the Court ruled that foreign persons who had no connection with the United States other than being confronted by our military on the battlefield had "due process" rights and thus have the right to habeas corpus to obtain judicial review of whether the military has a sufficient evidentiary basis to hold them.

In essence, the Court has taken the rules that govern our domestic criminal justice process and carried them over and superimposed them on the Nation's activities when it is engaged in armed conflict with foreign enemies. This rides roughshod over a fundamental distinction that is integral to the Constitution and integral to the role played by the President in our system.

As the Preamble suggests, governments are established for two different security reasons – to secure domestic tranquility and to provide for defense against external dangers. These are two very different realms of government action.

In a nutshell, under the Constitution, when the government is using its law enforcement powers domestically to discipline an errant member of the community for a violation of law, then protecting the liberty of the American people requires that we sharply curtail the government's power so it does not itself threaten the liberties of the people. Thus, the Constitution in this arena deliberately sacrifices efficiency; invests the accused with rights that that essentially create a level playing field between the collective interests of community and those of the individual; and dilutes the government's power by dividing it and turning it on itself as a check, at each stage the Judiciary is expressly empowered to serve as a check and neutral arbiter.

None of these considerations are applicable when the government is defending the country against armed attacks from foreign enemies. In this realm, the Constitution is concerned with one thing – preserving the freedom of our political community by destroying the external threat. Here, the Constitution is not concerned with handicapping the government to preserve other values. The Constitution does not confer "rights" on foreign enemies. Rather the Constitution is designed to maximize the government's efficiency to achieve victory – even at the cost of "collateral damage" that would be unacceptable in the domestic realm. The idea that the judiciary acts as a neutral check on the political branches to protect foreign enemies from our government is insane.

The impact of Boumediene has been extremely consequential. For the first time in American history our armed forces is incapable of taking prisoners. We are now in a crazy position that, if we identify a terrorist enemy on the battlefield, such as ISIS, we can kill them with drone or any other weapon. But if we capture them and want to hold them at Guantanamo or in the United States, the military is tied down in developing evidence for an adversarial process and must spend resources in interminable litigation.

The fact that our courts are now willing to invade and muck about in these core areas of Presidential responsibility illustrates how far the doctrine of Separation of Powers has been eroded.
Consider the way these messages were conveyed. There was no White House ceremony, no speech from a podium. The president acted and had his press secretary release the public statement. We went from one to three pardons in one day. If the DoD brass and David French brand of lawyers try to continue ignoring the Commander in Chief's not-so-subtle direction, while also arrogantly discounting Attorney General Barr's clear message, will we see the next set of pardons combined with career ending actions against flag officers and SES grade bureaucrats?
Published in General