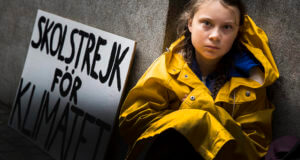 The left, it seems, tends to choose its examples poorly. They want to highlight police brutality against innocent black men, and they choose Michael Brown, a known criminal who died while trying to kill a police officer after robbing a convenience store. They want to highlight the corruption of Donald Trump, and they choose Ukraine, where Vice President Biden's son earned millions of dollars selling influence in the Obama administration. They want to highlight global warming climate change, and they choose an autistic high school sophomore who struggles to demonstrate any emotions beyond contempt and anger. Who comes up with this stuff?
Greta Thunberg must live in a strange world right now. She went from a teenage girl who struggled socially and had no particular gift for math or science, to a worldwide authority on meteorology, oceanography, thermodynamics, solar nuclear physics, botany, geology, agriculture, petroleum engineering, international transportation systems, and lots of other stuff she'd never heard of until the day before yesterday. Her handlers arrange her public appearances and write her speeches. Powerful people from corporations and agencies she's never heard of beg for her endorsement. She becomes a slave to her own celebrity, which must seem to her to have appeared suddenly, like a genie from a bottle. I would struggle with all the pressures on her, and I'm 50 years old. She's 16.
Like many teenagers, she is extremely sure of herself. I often say that I wish I could have practiced medicine when I was a teenager, back when I knew everything. But when you combine her youthful certainty with the echo chamber that she lives in, whatever small interest she might occasionally have in opposing views will be completely suffocated.
She projects utter contempt for those who take a different view than her own, like many children and leftists. This is not endearing and would seem to reduce one's effectiveness as a spokesperson.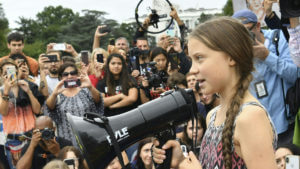 Those who lack humility also tend to lack curiosity. This is an enormous problem in the climate change industry. I wonder if it is a problem for Greta?
I wonder if someone asked her what the ideal temperature of the world is, I wonder what she would say? I wonder if she believes that climate change is bad? I wonder if she believes that the climate should never change? I wonder if she wonders how clouds form? I wonder if she lays in bed at night and prays that she's right about all this stuff? I wonder if she sometimes thinks about the possible consequences of being wrong, about everything?
I wonder if someone told her that they had invented a thermostat to control the temperature of the world, and as our unbiased spiritual leader, we had selected her to set the thermostat to the correct temperature – I wonder if she would do so? Or I wonder if she would be afraid to touch it, as most of us would?
Her handlers (or perhaps their handlers) probably understand that those questions about the climate are irrelevant, because this is all just about money and power.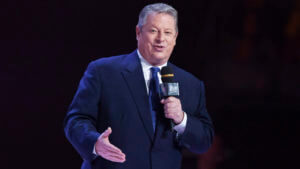 Does Greta understand this?
In the movie "The Shining," the little boy who rode the tricycle down those long hallways didn't know that he was in a horror movie. The child actor was six years old, and Stanley Kubrick told him that he was acting out scenes in a drama about a family that lives in a hotel. Why would you tell an innocent six-year-old kid the horrible truth that would give him nightmares for years? Makes sense.
I think Greta is an actor in a movie that she doesn't understand. Her handlers might understand. But she doesn't.
At least, I hope she doesn't understand. I like to think that such cynical duplicity is the realm of adults, not children.
And if you're cynical enough, it doesn't really matter who you choose as your examples, I suppose…
Published in General