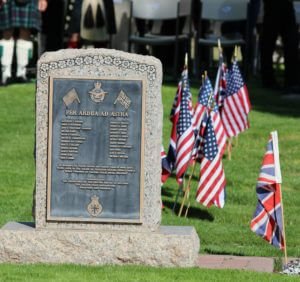 The town of Mesa, Arizona, hosted the annual Royal Air Force Cadet memorial service at 1045, Sunday 10 November 2019 in the center of the Mesa Cemetery. There 23 cadets died far from home, learning to fly before going to Canada to train in their warbirds.
The Caledonian Society of Arizona provided the bagpipes. The Commemorative Air Force of Arizona conducted flyovers in the basic (Stearman biplanes) and advanced trainers (T-6) used in World War II. A firing detail of seven American Legion members rendered a 21-gun salute in three volleys. British Last Post was played, on a British military bugle, followed by the U.S. version on U.S. military standard bugle. A Boy Scout troop handed out programs, British standard poppies (much larger and sturdier than the VFW "Buddy Poppy"), and cups of water (the temperature under mostly sunny skies heading into the 80s.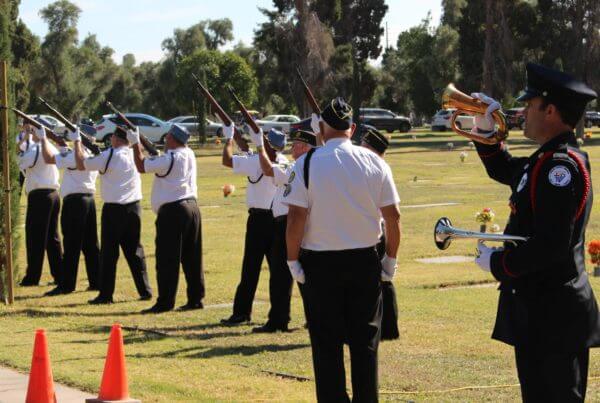 These are 23 British men fallen in the service of their country, remembered mostly by Americans these days.
Last year, I wrote about attending the ceremony, illustrating with photographs in "Remembrance of RAF Cadets in Arizona? Yes, and Therein Lies a Tale." There were seven schools, operated for different durations, around the United States. 2,000 to 3,000 RAF cadets trained at Falcon Field, in Mesa, Arizona. That is a disturbingly vague number, but I have not yet found a better accounting. By that math, between 1:100 or 1:150 died in training at Falcon Field.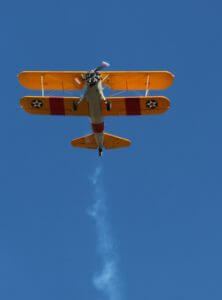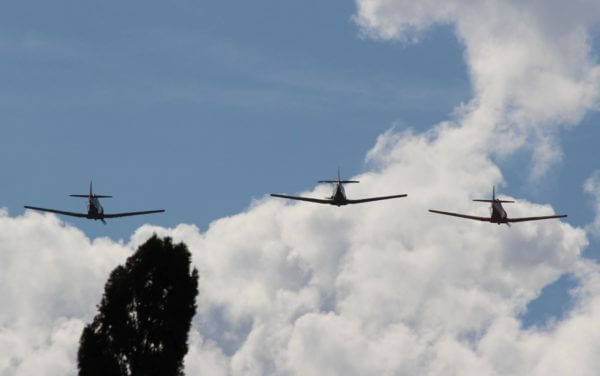 I was unable to find out, asking at the event and briefly searching online, if the last pilot who was able to travel was still alive but not able to visit. Stan Whalley has not made it over the pond since 2017. I was happy to find a Facebook page for the Falcon Field Number 4 British Flying Training School, sharing my Ricochet story from last year, with comments by family members of cadets, including a 98-year-old who is doing well in Britain. The page included birthday wishes to Stan Whalley on his 95th this past spring.
A local photographer wrote an informative blog post with photos of Stan Whalley in 2017, and "The Amazing Stan" in 2015. The Mesa Public Schools district reported on Stan Whalley visiting a classroom in 2013 to share his story:
Stan Whalley, from Stoke-On-Trent, England, visited with fifth-grade students at Keller Elementary to share wartime memories of Mesa. A pilot in the Royal British Air Force during World War II, he flew escort missions on raids over Germany in a P-51 Mustang.

Whalley was in Mesa to attend a Remembrance Day celebration at the Mesa Cemetery, where 23 pilots who died in training accidents are interred in the British Plot. He received his pilot training at Falcon Field in 1942.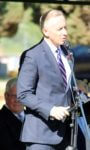 Once again, the Mayor of Mesa, John Giles, called on everyone in attendance to bring someone from the younger generation next year, to teach them and keep the memories alive. He brought his 15-year-old son this year. The crowd, and it was a good crowd, was encouraging in the good mix of young and old.
Is there a seldom noticed memorial, from a marker to a statue, near you?
Published in General