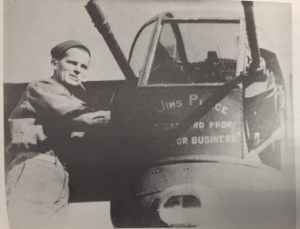 With Veterans Day coming up on Monday, I wanted to say something about our soldiers, and I think this letter written by a Mississippian in the Army Air Force during World War 2 is better than anything I can write:
March 8, 1943

Dear Daddy,

I learned today of the gold star in your flag. I'm sure there are no businesses in town with a service flag of 31 stars. It is hardly possible for so large a flag to steer clear of gold stars. Of course, I never knew Lawrence as well as you and the boys at the office did, but I never knew him to be anything but the highest type representative of American youth. The words "Missing in Action" make an epitaph he would have chosen had he had the choice of writing it. I recall a little verse – I don't remember where I read it – but it has haunted me and run through my mind ever since I read it:

'God of the hidden purpose
Let our embarking be
The prayer of proud men asking
Not to be safe but free.'

It seems to express so well the sentiment our boys fighting all over the globe, who fearlessly day in and day out face men trained for years in the art of modern war, not only fearlessly but successfully. These are the boys who were trained but a few weeks, a few months at the most. Boys from the farms are flying planes, running tanks, operating modern artillery. It makes me feel awfully inadequate.

Give my love to the family. Lots of Love.
Letter written by Staff Sergeant James Moseley Garrard of Greenwood, Mississippi, 8th Air Force, 44th Bomb Group, tail gunner on the B-24 "Miss Virginia," killed in action July 2, 1943, on his 18th combat mission.
Published in History