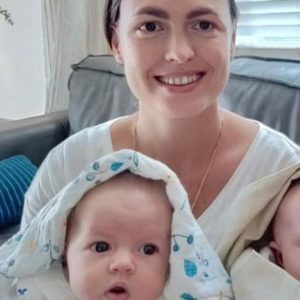 The attack on the families from La Mora community was horrific; no one would argue otherwise. The reasons for the attack are still unclear. These people were US citizens who left the Mormon Church to escape the ban on polygamy passed in 1885; although many who moved to Mexico identify as Mormons, they aren't affiliated with the Mormon Church. (Not all of them practice polygamy these days.)
You can go here for more background on the families. The church website had the following quotation:
'We came into Mexico gladly because we had to,' one early pioneer stated. At that time, United States marshals were zealously executing the Edmunds-Tucker Law against those practicing plural marriage in the United States. Rather than renounce family ties already established or go to prison, many persons fled to Mexico as a haven from persecution.'
President Trump responded to the attack in this way:
US President Donald Trump is offering Mexico's government unspecified help to 'wage war' on drug cartels after a family from a breakaway faction of the Church of Jesus Christ of the Latter-Day Saints was massacred in northern Mexico.

'This is the time for Mexico, with the help of the United States, to wage WAR on the drug cartels and wipe them off the face of the earth. We merely await a call from your great new president!' Trump says in a series of tweets addressing the tragedy.

Trump adds that the US government stands ready to get involved. He says that Andrés Manuel López Obrador has made fighting drug cartels a top issue.

'But the cartels have become so large and powerful that you sometimes need an army to defeat an army!'
These comments from the President raise all types of questions:
Is he using the attack on the La Mora community as an excuse to fight the cartel in Mexico?
Should we enter Mexico without the approval of the Mexican president?
Do we need to declare the cartels a terrorist organization first?
Finally, should we be acting in response to an attack on a group of US citizens who left the country because they wanted to practice polygamy and didn't want to be persecuted or prosecuted for their actions? (And this comment is no reflection on the current Mormon Church).
* * * * *
For the record, I'm torn. The cartels are a nightmare and I want to be rid of them. But is it our job to respond militarily? Also, should we be acting in response to this act against US citizens? Should we be dictating our involvement to the Mexican president? Also, my ambivalence arises regarding a community leaving this country to avoid our laws and values. Are they due American intervention with these conditions and their dual citizenship? Does their deserting America have any effect on your own opinion?
Published in Culture